Workforce Management Software
Work Better Together
UniFocus and Knowcross have come together to create the most comprehensive workforce management software suite in the industry.

We bring together scheduling and labor management, automated scheduling, time and attendance, and task management into one place. These powerful systems continuously maximize performance and productivity at every step. With features like Shift Genius, Gratitude digital tipping and day pay capabilities, it is easy to be the employer of choice.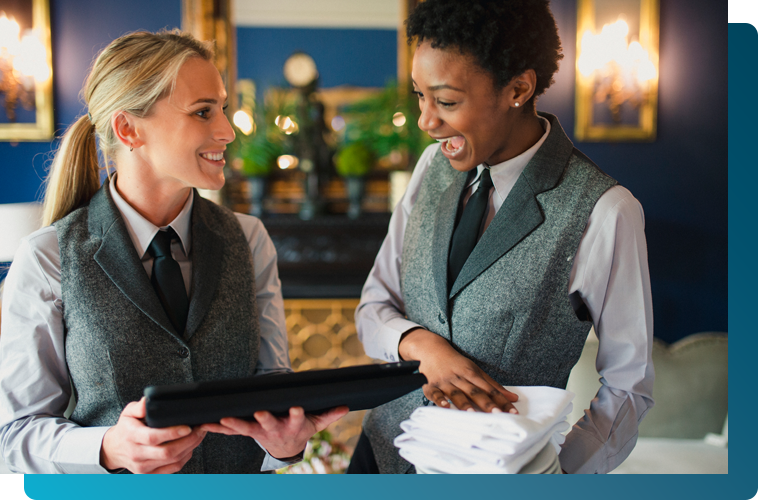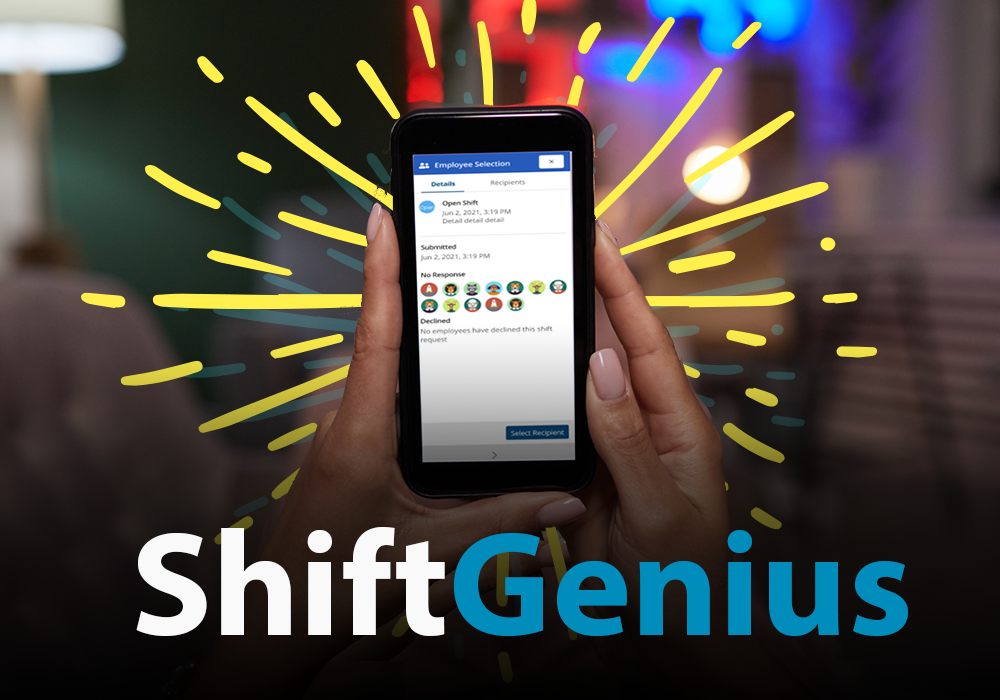 Digital Tipping

Gratitude
Attract and retain top talent in a cashless world by giving guests the ability to tip securely from their mobile devices - no apps necessary.
Gratitude is the only fully integrated digital tipping solution that accurately and seamlessly distributes tips to the right people.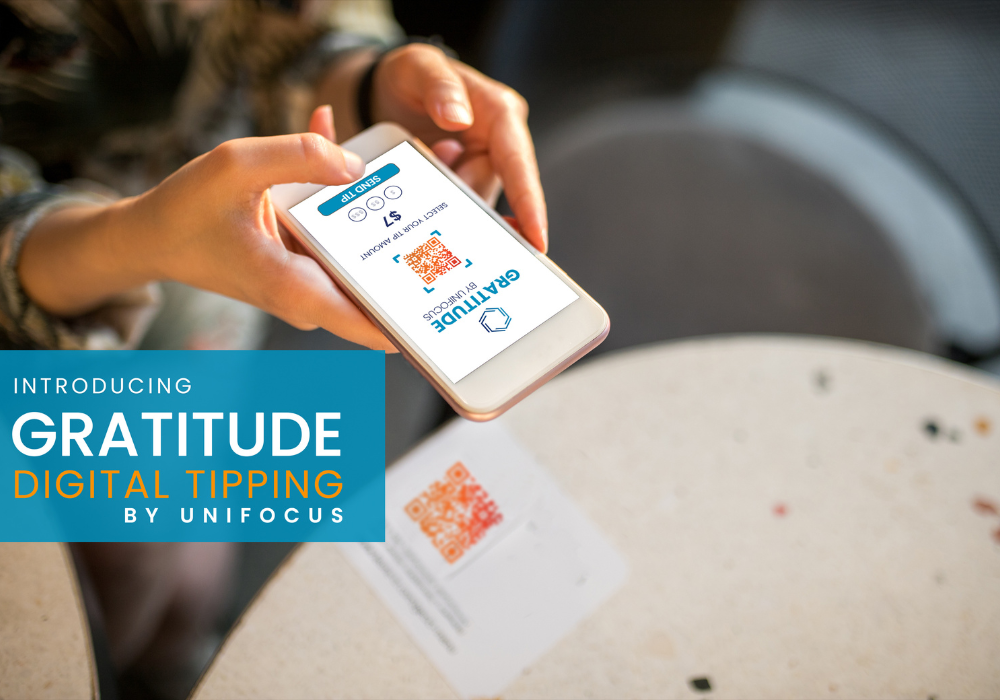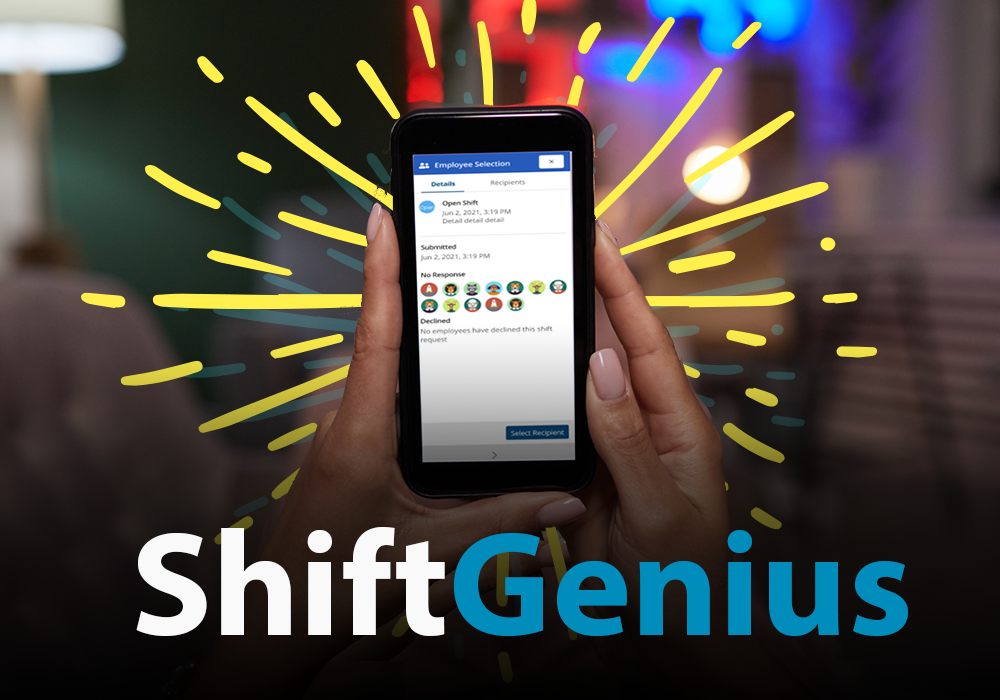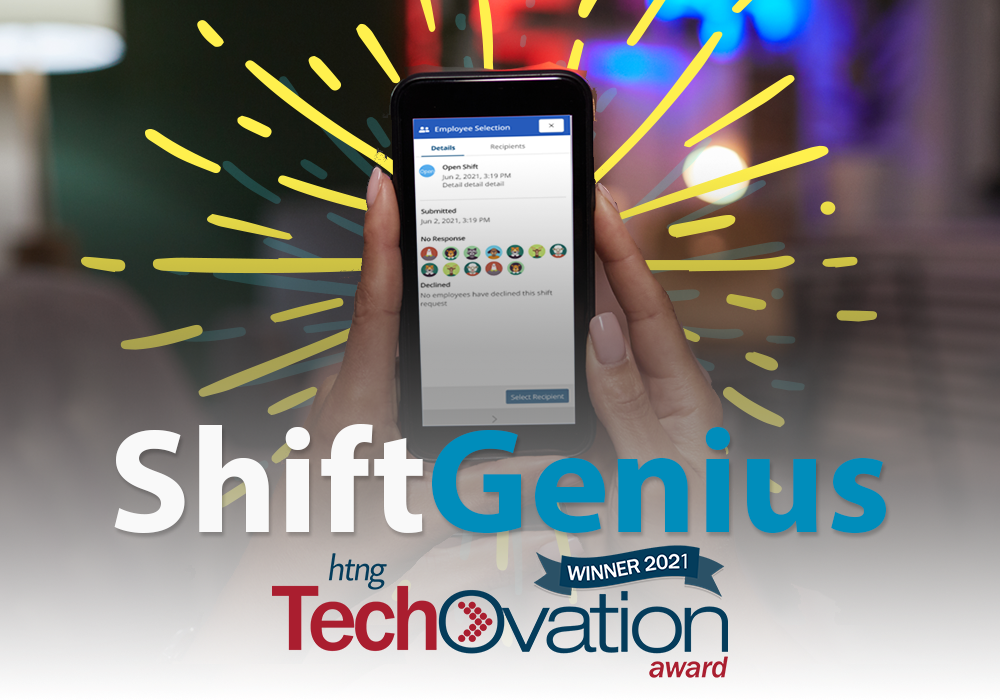 Unifocus News
Unifocus wins TechOvation Award for ShiftGenius
Unifocus wins the 2021 TechOvation Award for spurring innovation in effective shift coverage and employee schedule flexibility with ShiftGenius.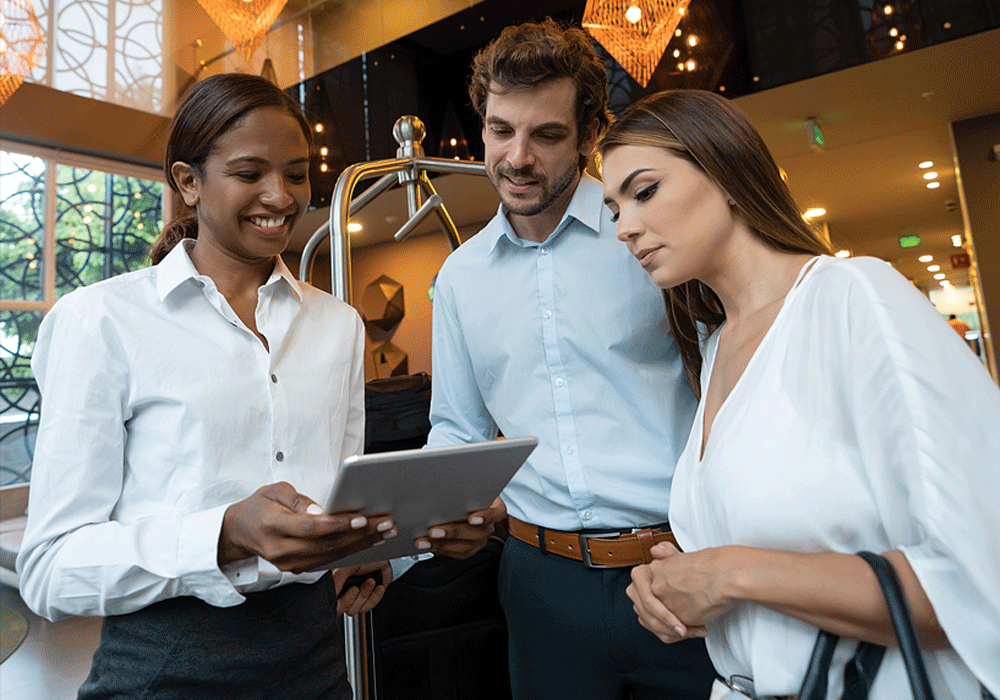 Navigating the Labor Crisis
What are smart employers doing?
Unifocus solutions are helping operators in today's tough labor environment. From flexible scheduling with ShiftGenius, on-demand pay, and mobile tools to help find and retain workers, to cross-utilizing and adjusting budgets with ease, managers have tons of options to work with to find the best solution.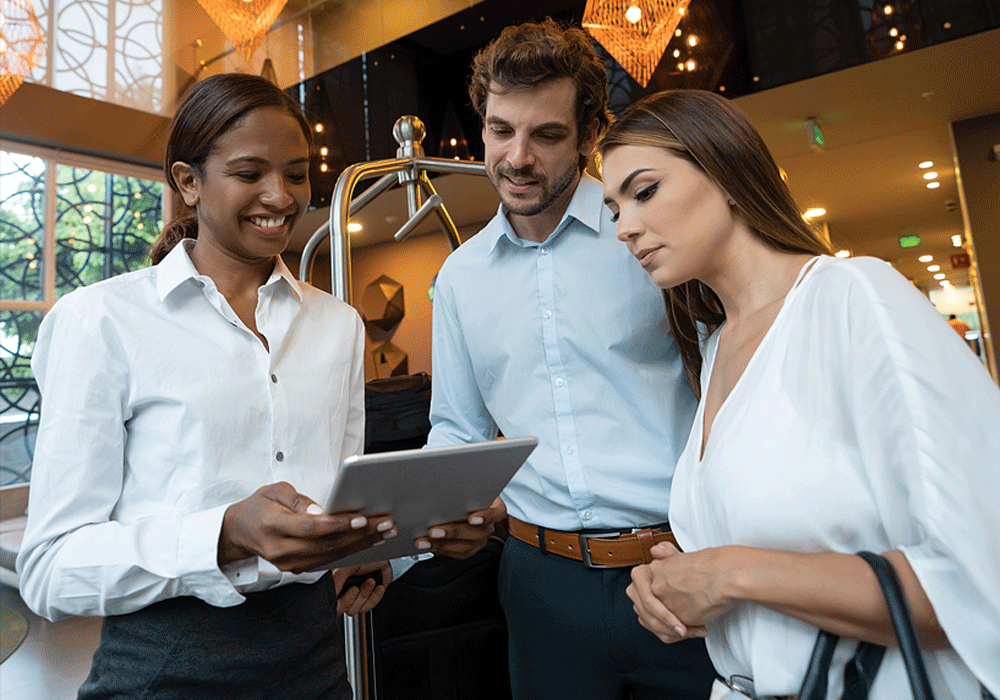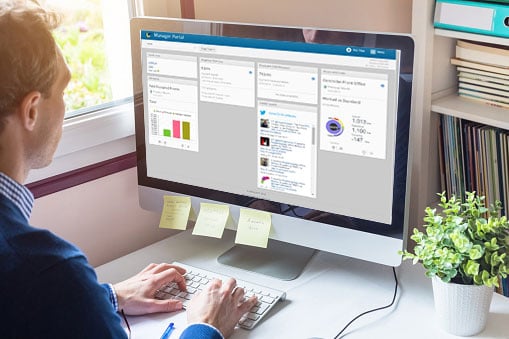 World-Class Workforce Management
Reclaim your managers' time
The only platform with a personal assistant (Odin), managers have all the insights ready-at-hand, tailored to their department and your business. Automated workforce rules reduce admin time and improve accuracy. Alerts keep you compliant and your business running smoothly.


Automated workforce rules

Real-time alerts and data

Simplified tracking and reporting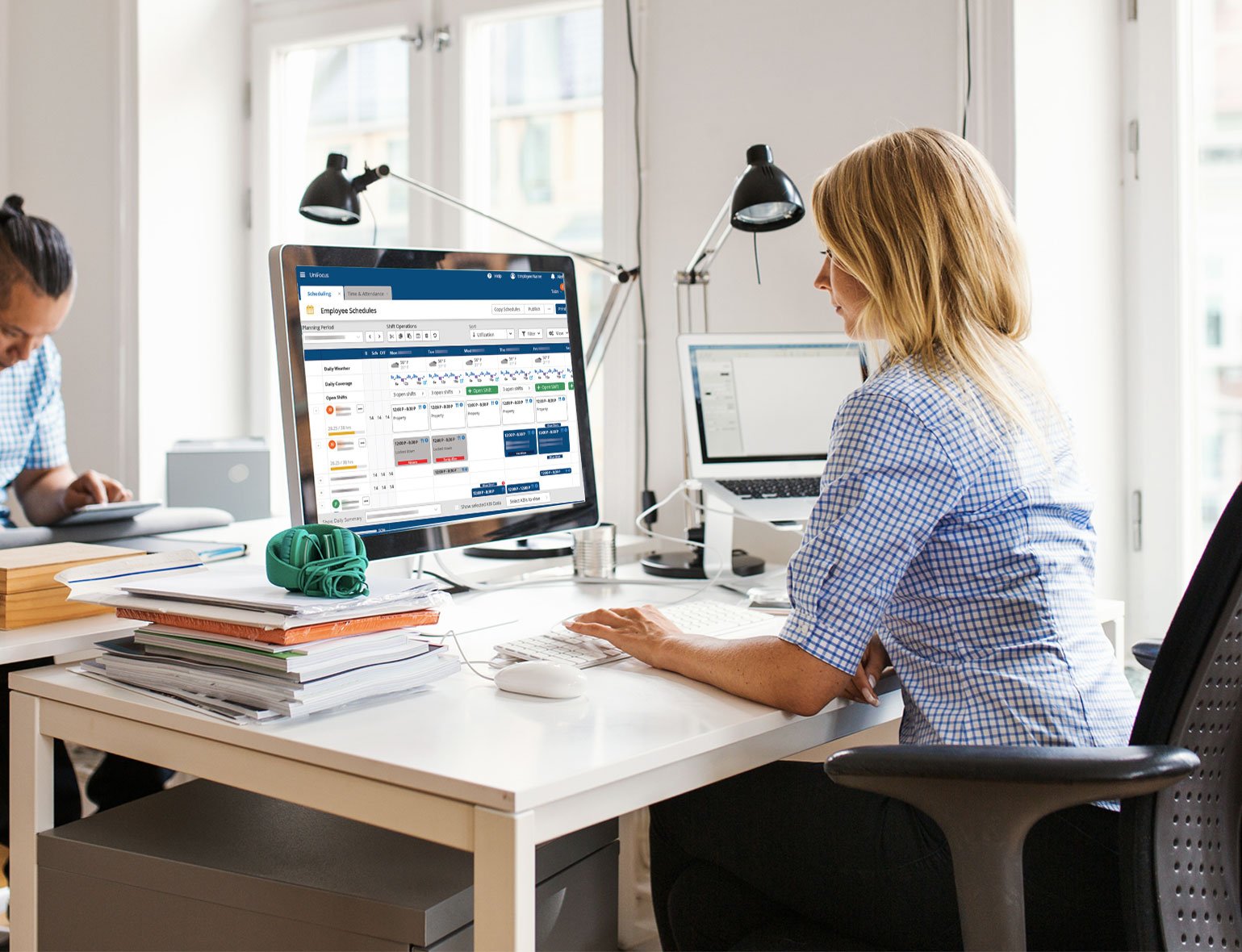 Workforce, Optimized
Labor Management
Make your biggest controllable cost your most powerful asset. Your workforce is your business's key differentiating factor. They deliver on your experience standards and guest expectations. Deliver great service AND grow revenue by allocating staff smarter alongside precision forecasting and integrated labor budgeting.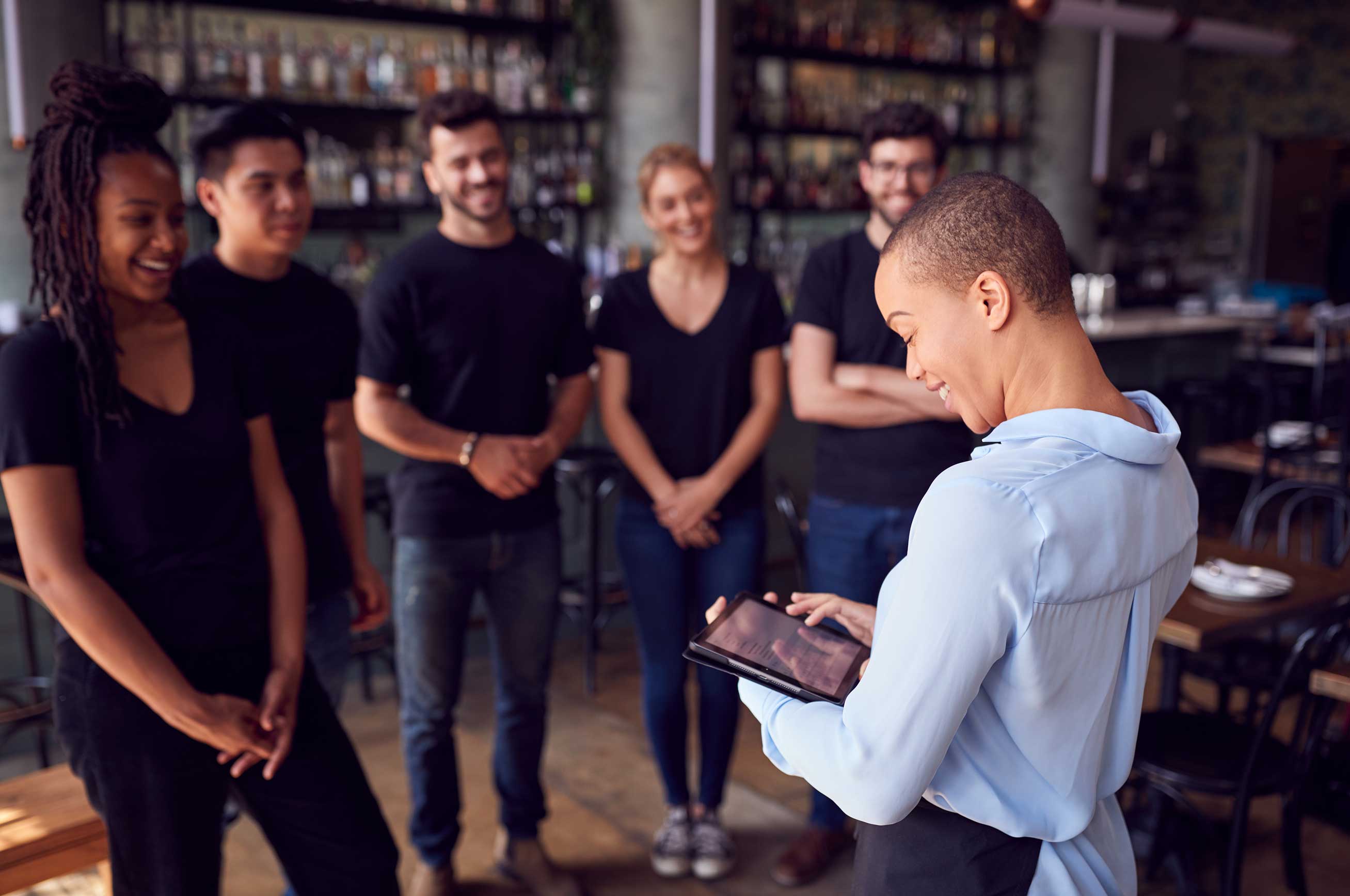 Perfect Payroll and Compliance, without the Paper Trail
Time and Attendance
Spend less time managing everything between punch and paycheck. Our Time and Attendance platform equips you with automated, real-time, mobile tools that make basic terminals and manual spreadsheets a thing of the past. Fully digital. Fully auditable. Fully integrated.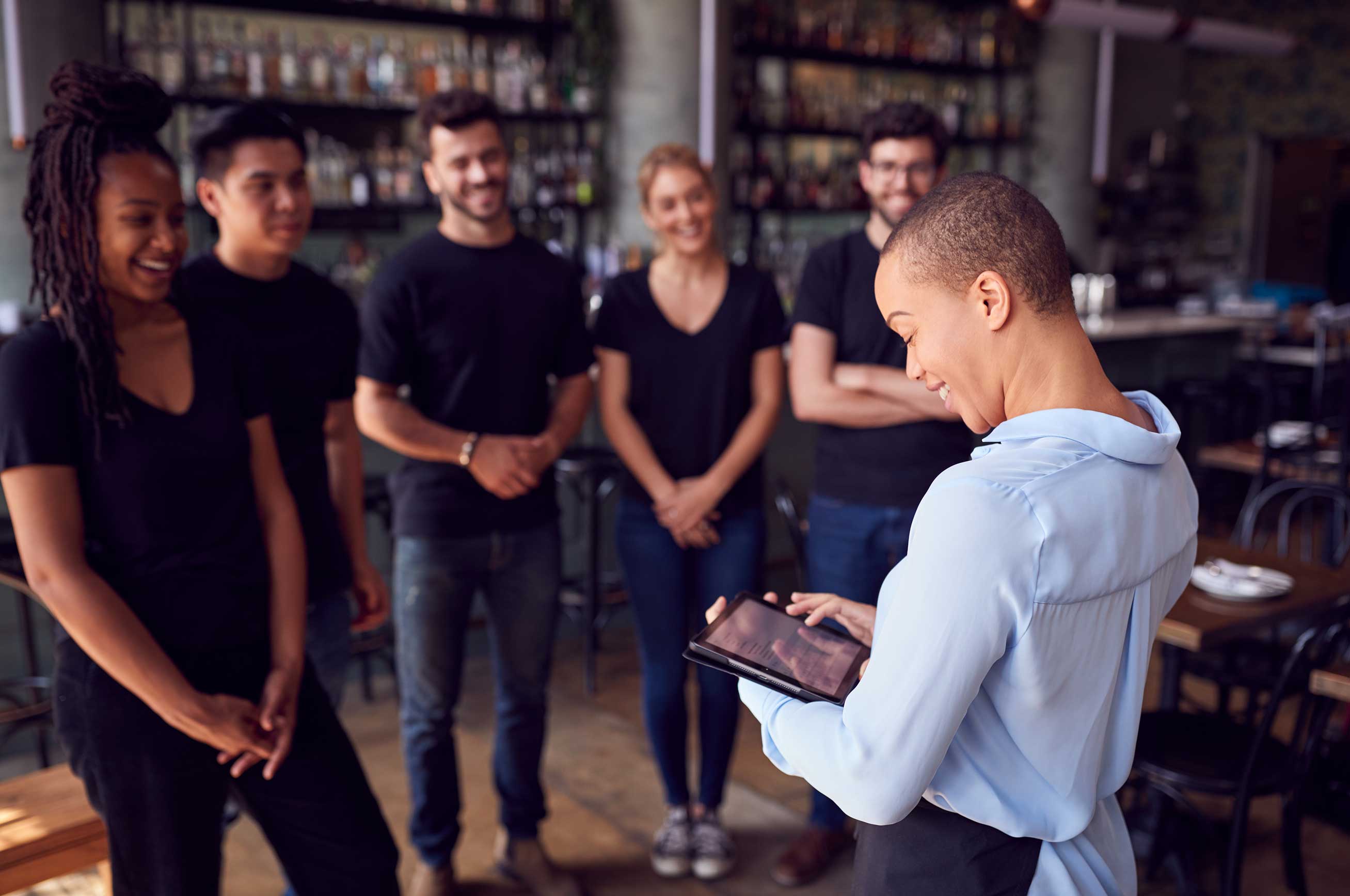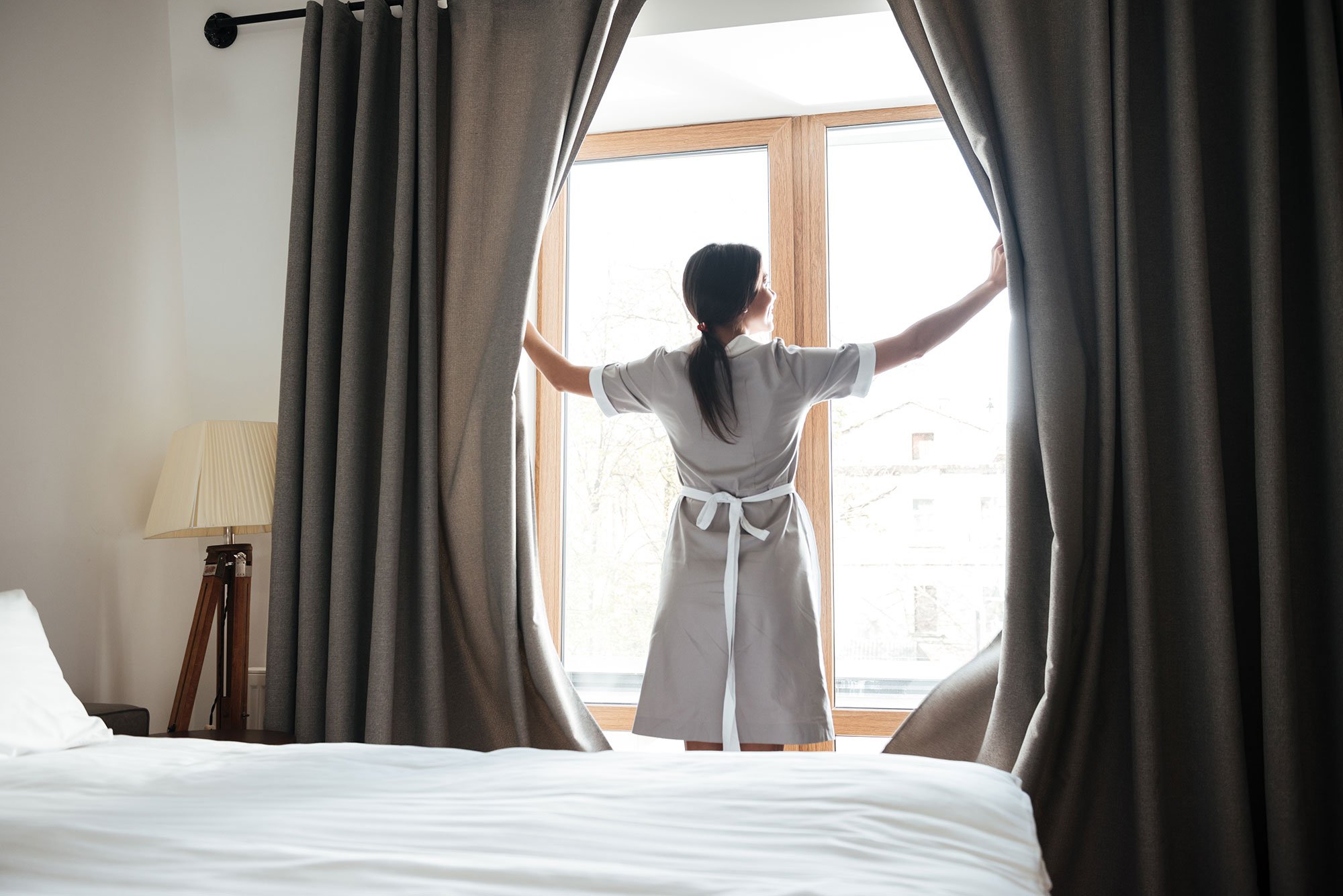 Mobile Tools Optimize Operations and Tasks
Unifocus + Knowcross = Ops Excellence
Together with the Knowcross operations tools, we have a powerful productivity ensemble that identify and align the right people, the right tasks at the right time, while helping to ensure the team is fully engaged, driving intent to recommend.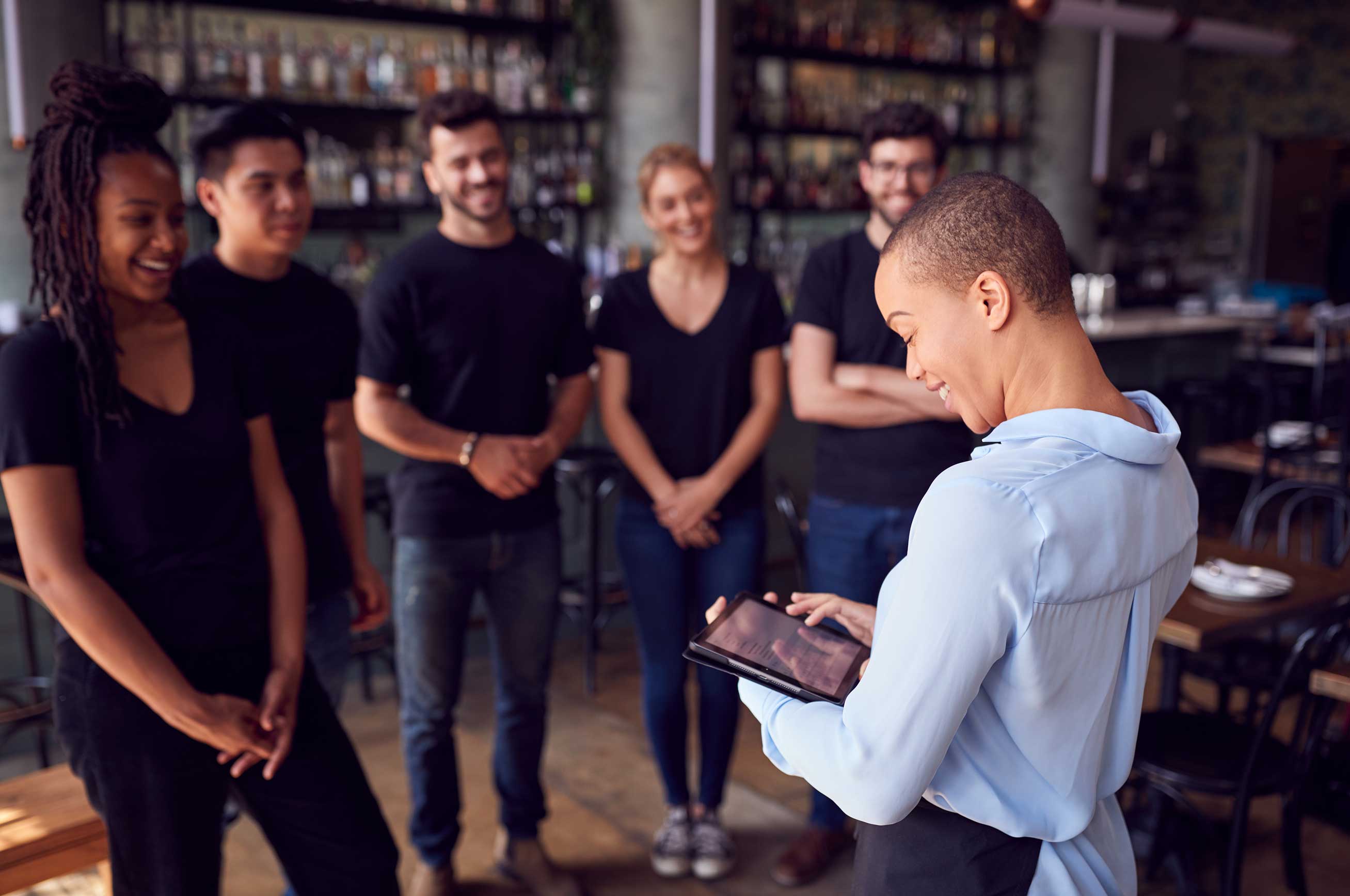 Shine with Employee and Guest Engagement
Survey Solutions
The sky's the limit with engaged employees and happy customers. Easy-to-administer survey solutions tell you how engaged your employees and guests are in real-time. Layer in that data alongside your labor and scheduling tools and you're sure to increase engagement, drive performance, and win.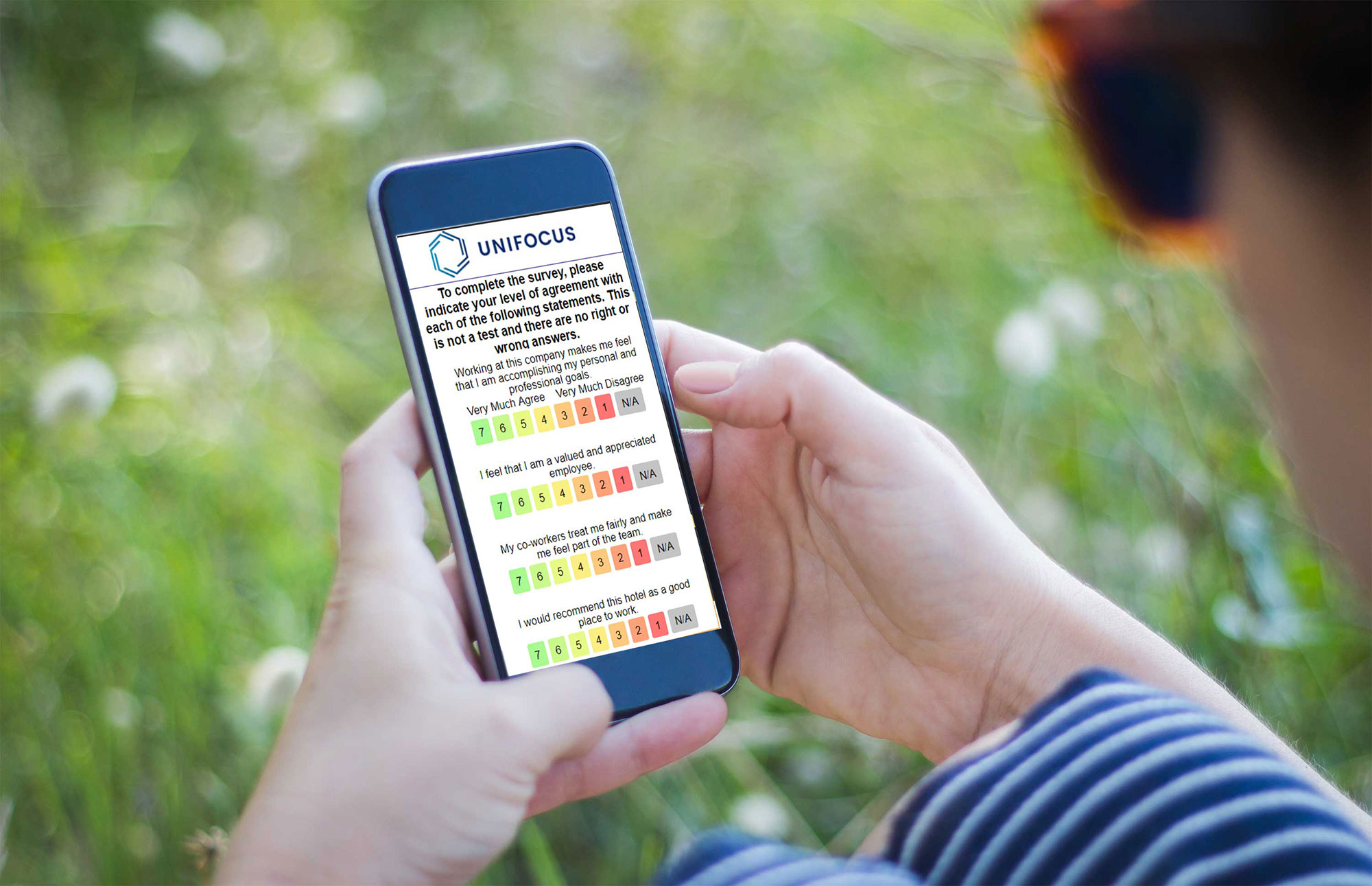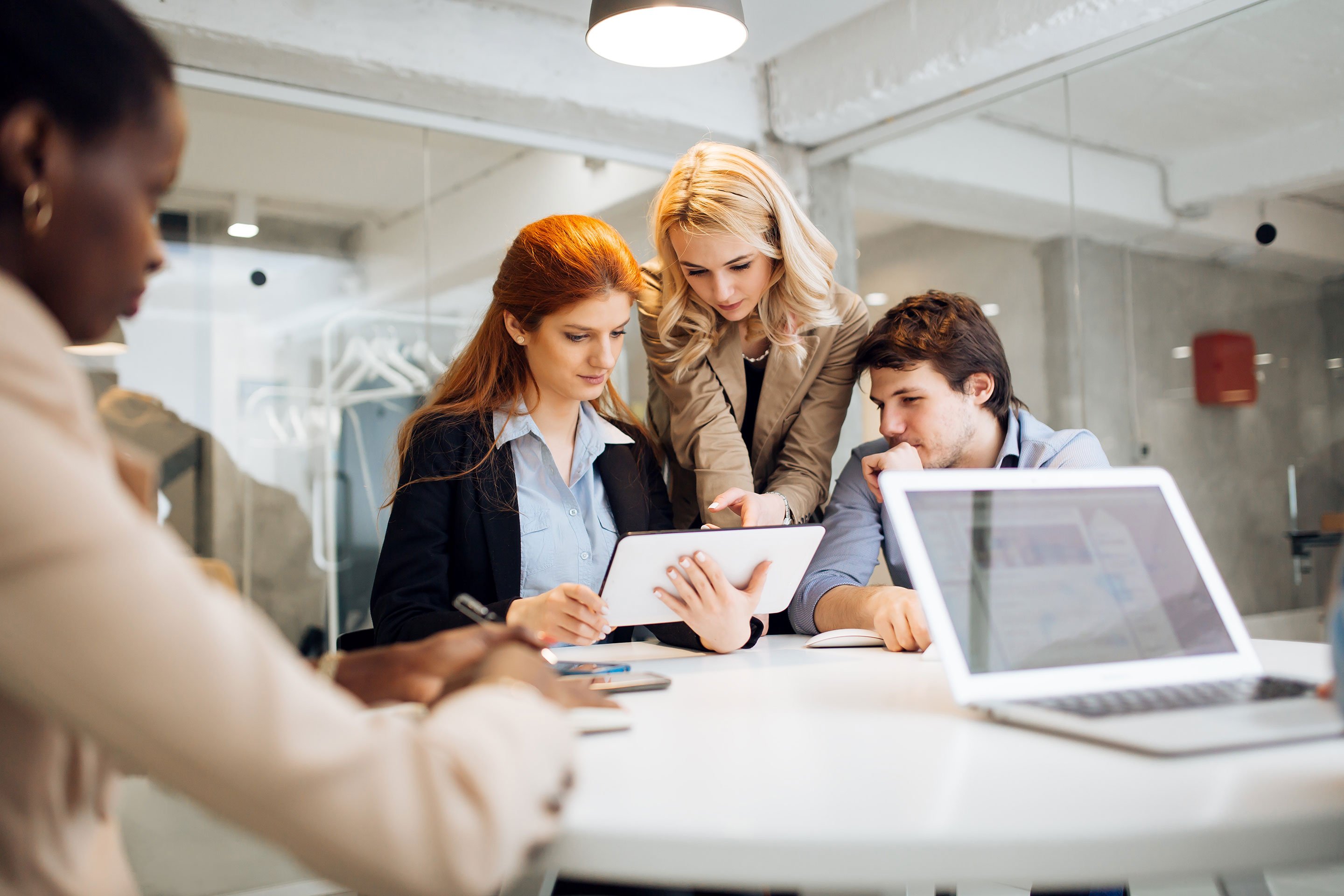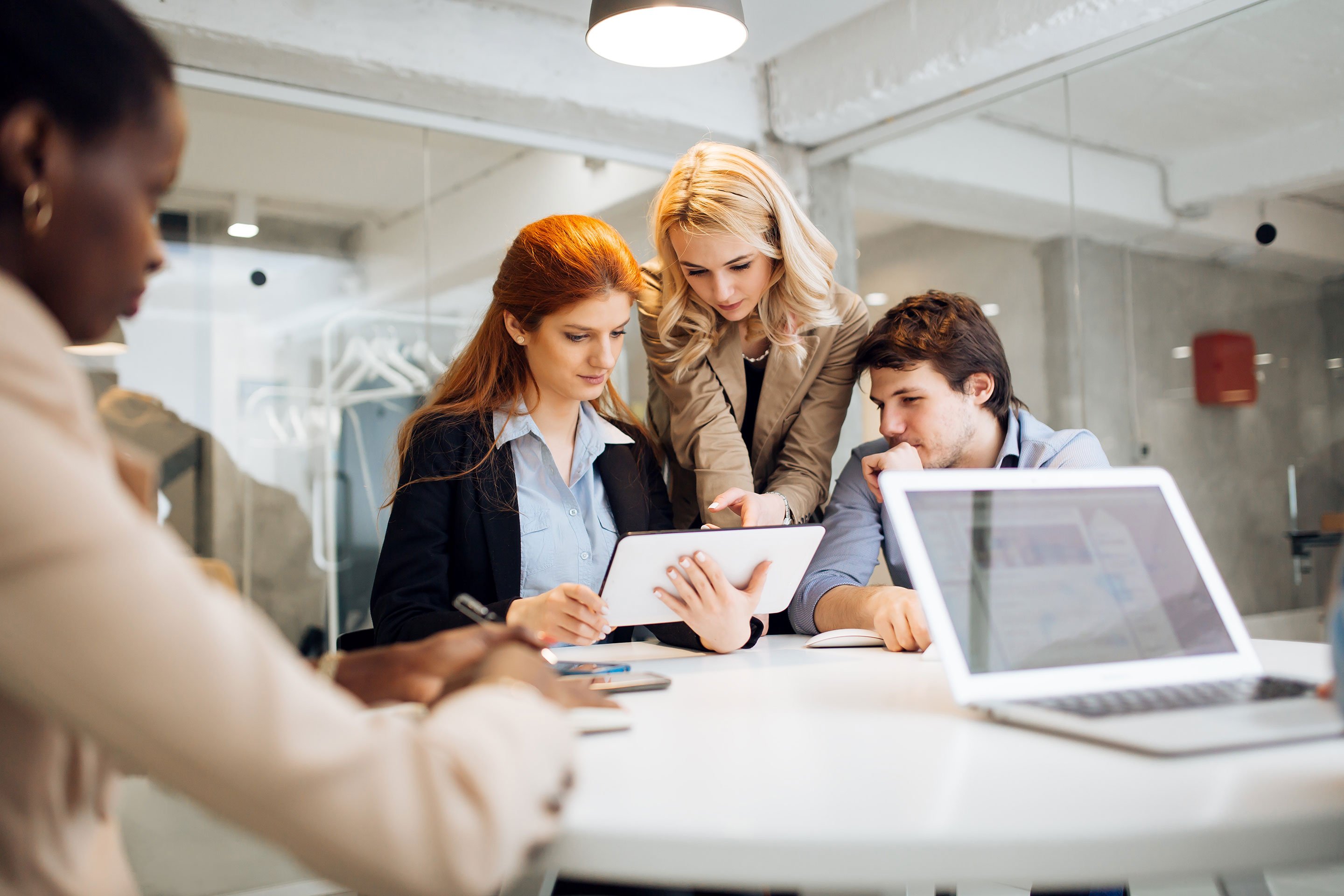 Work Smarter, Not Harder
Consulting & Services
You're only as smart as the data you have. Even the best managers can't make an impact waiting for weekly or monthly reports. Manage your business with real-time data, customizable reporting and notifications and a feature-packed mobile app that puts timely information in your pocket. Tap into the UniFocus team's unmatched expertise.
See what our partners are saying
Resource Center
Browse our latest news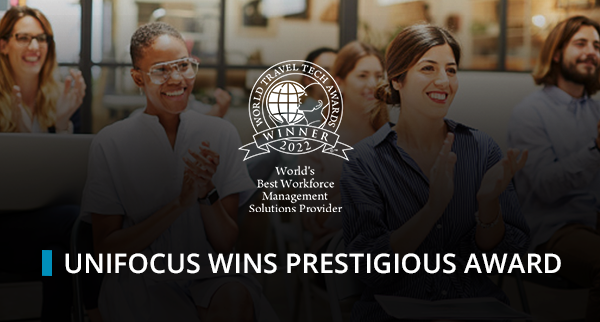 Unifocus Named World's Best Workforce Management Solutions Provider by the World Travel Tech Awards
Unifocus, hospitality's leading workforce solutions provider earned the highest number of votes for innovating the latest in end-to-end wor...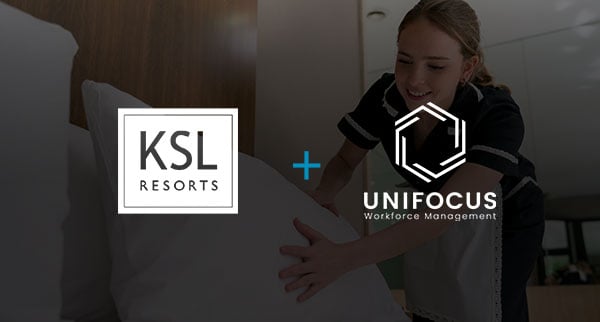 KSL Resorts Maintains Growth Trajectory with UniFocus Serving as Brand Standard for Labor Management and Intelligent Staff Scheduling Technology
KSl Resorts, a hotel & resort management company leverages UniFocus relationship to empower newly acquired properties with smart tools prov...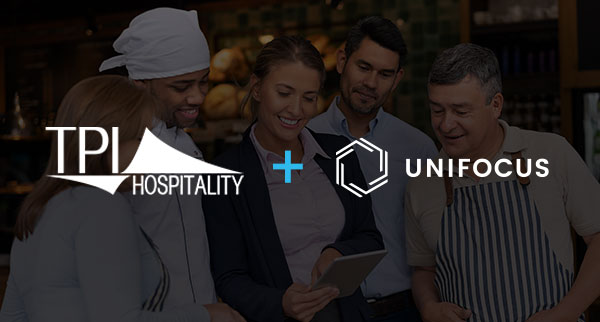 TPI Hospitality Upgrades to UniFocus for Enhanced Labor Management Platform and Time & Attendance Technology
Rapidly growing hospitality development and management company, TPI Hospitality, boosts staff productivity, operational efficiency and serv...
Resource Center
Browse our latest blogs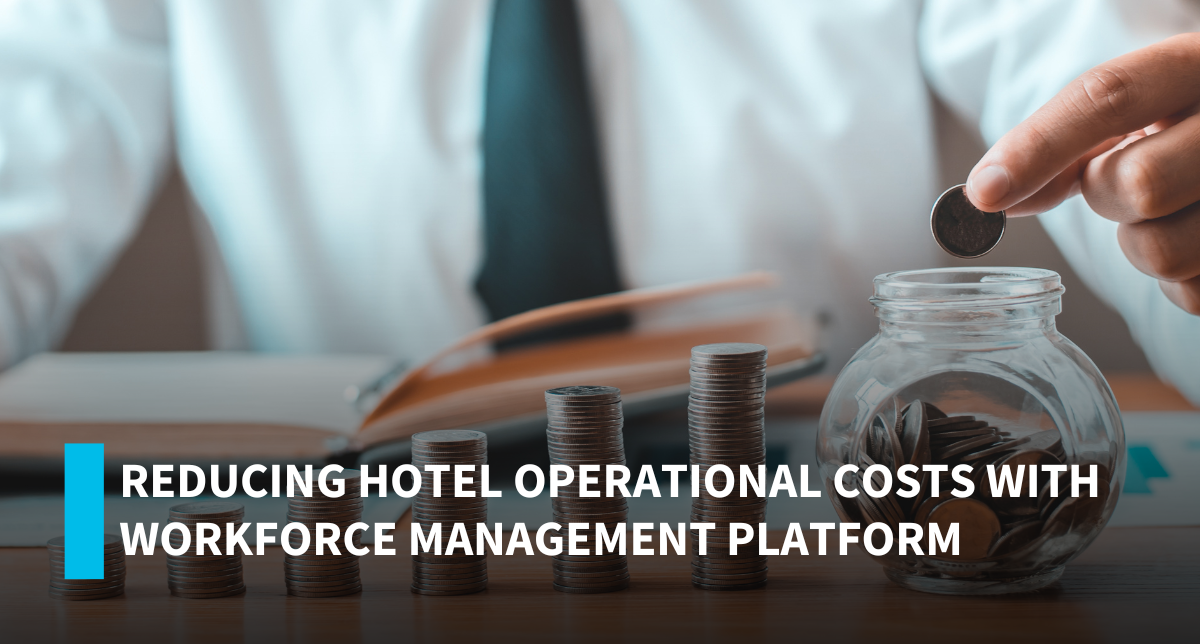 How Workforce Management Tech Will Curb Rise in Operational Costs
As the hospitality industry adapts to challenges like COVID-19 and labor shortages, hoteliers are investing in technology more than ever. L...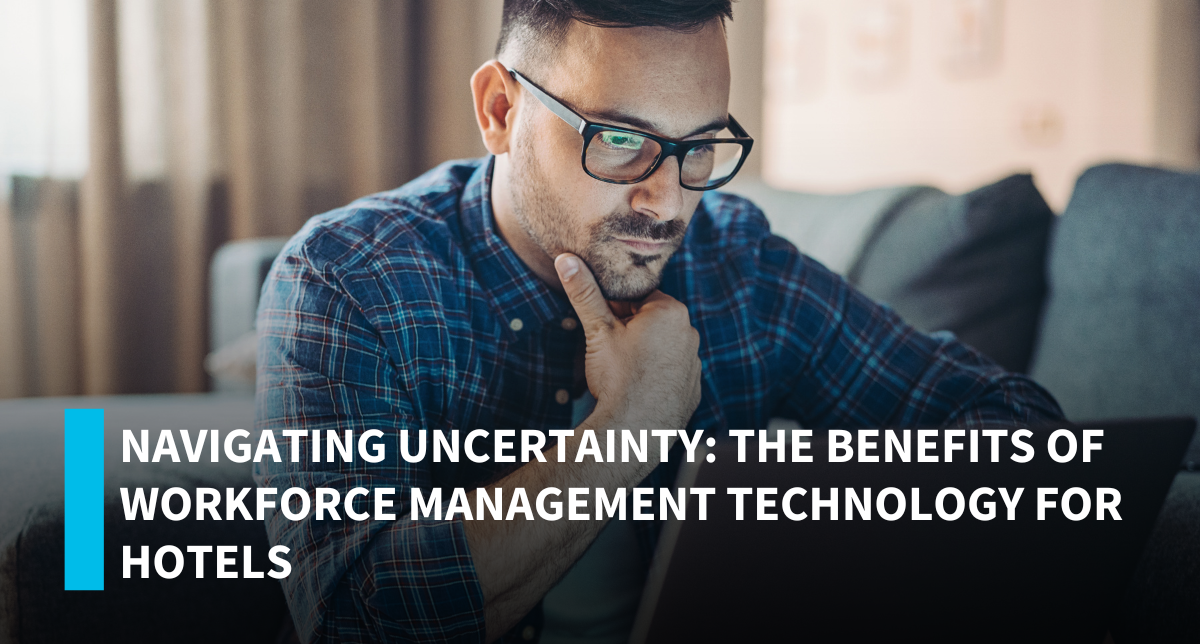 Reduce the Risk of Uncertainty with Workforce Management Technology
As the hospitality industry adapts to challenges like COVID-19 and labor shortages, hoteliers are investing in technology more than ever. L...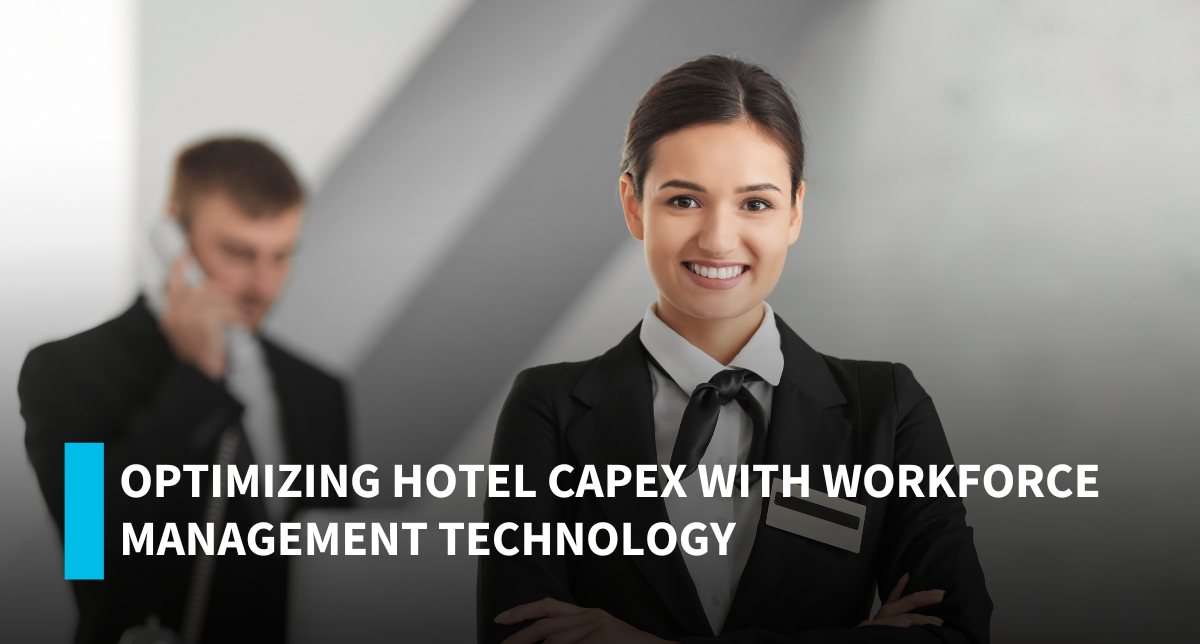 Why Hotels Need Workforce Management Platforms Before Their Next PIP
As the hospitality industry adapts to challenges like COVID-19 and labor shortages, hoteliers are investing in technology more than ever. L...