For decades, tipping has been a crucial financial lifeline for service sector employees working for businesses such as hotels or restaurants and who often make as little as $2.13 an hour with their traditional wages. Capable of providing hotel housekeepers with as much as $9,500 in additional annual income, tipping not only offers low-income workers with the means to make ends meet but also serves as a highly valuable incentive able to attract employees to a business and maintain their continued loyalty.
However, at a time when hospitality-based businesses are under increased threat of operating with a record low number of employees due to ongoing labor shortages, staff tips have been drastically reduced in both amount and frequency. Tips at restaurants, for example, are reported to have declined by 10 percent since the onset of the pandemic. Pushing the likelihood of employees receiving a tip down even further is the fact that half of today's consumers tend to not carry cash on them when going out. This has only fueled the concerning trend of employees jumping to other industries as they look for opportunities that can better serve their financial needs.
Faced with this mass exodus, hoteliers and restaurant operators have had to dip into their revenue streams in order to increase staff wages and make up for the shortfall, yet as studies continue to demonstrate, such efforts are routinely proving to be insufficient.
Bringing Employee Tipping into the Digital Era
As with much of modern-day life, the answer to addressing the industry's tipping challenges lies in understanding how technology continues to influence consumer behaviors and preferences. With the widespread adoption of personal smart devices, many of today's consumers have foregone the need to carry physical cash in favor of more convenient and secure digitalized payment methods. In fact, it is estimated that proximity mobile payments will be adopted by as many as 1.31 billion users by 2023.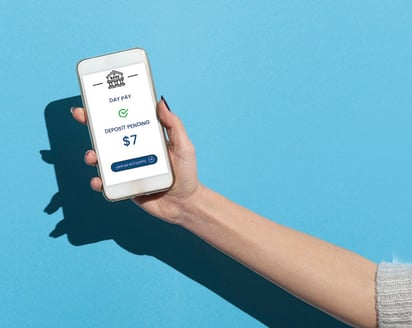 Rather than trying to fight against technological progress, service sector employers must instead embrace it, and not only when it comes to serving the modern expectations of their customers, but also the needs of their employees. With the new technology advances currently available, business operators can bring staff tipping into the digital era in line with modern lifestyle trends.
Sidestepping the need for customers to visit an ATM, new platforms make it easy for patrons to thank staff for their service efforts from their mobile device. By simply scanning a QR code, customers are automatically taken to a secure portal where they are able to show their gratitude by tipping digitally. Whether rewarding a restaurant server for speedy service or a housekeeper for a clean and well-stocked guestroom, customers using a digitalized tipping platform are once again able to effortlessly tip the amount they wish to provide without scrambling to look for loose change and without having to feel a sense of guilt if they come up short.
Ensuring Fair Access to Tips
Today's hotel and restaurant businesses are infamous for being hectic environments where managers frequently have more than one task vying for their attention. The need to prioritize their efforts on responsibilities directly relevant to customer experiences often means that issues such as dispersing tips among employees take a back seat in daily operations. Inevitably, employees may routinely find that they are given less than what they are owed. Unfair tipping practices have for years been the source of employee discontent that has resulted in many eyeing the exits of their current place of work.
Here as well, however, digital tipping platforms are providing business operators with a workable solution. Going back to providing customers with a QR code to scan, managers can create several QR codes representing multiple digitalized tipping jars. Within a hotel, for example, separate tipping jars can be created for different departments or service areas, such as housekeeping, the front desk, concierge or valet services.
Going a step further, more advanced platforms can even be integrated with a business' time & attendance platform to ensure that tips are fairly shared amongst employees. What would take a manager hours to perform, tipping platforms can instantly determine how much to accurately provide to each employee based on which shifts they've worked, how many hours they've served and what roles they performed. An automated tipping solution can even be custom-tailored to disperse tips according to the number of covers an employee has performed or how many guestrooms a housekeeping team member has cleaned if such data is available. Eliminating any risk of guesswork that can lead to tipping dispersal errors and staff members becoming incensed, modern digital tipping technologies are undoubtedly set to become among the most crucial assets in creating a workplace environment that ensures workers feel rewarded for the level of effort they've put in.
Attracting Employees Instead of Pushing Them Away
With more than 50 percent of hospitality workers stating that they will not return to their previous jobs, today's hotels and restaurants need to act with urgency to find ways to attract new talent and maintain the commitment of their employees. While other issues do exist that need to likewise be addressed, such as growing demands for schedule flexibility, reclaiming customer tips as a source of earning potential goes a long way in alleviating workers of their financial concerns. By adopting an innovative approach to tipping that takes modern consumer behaviors into account, managers can importantly also demonstrate that they are taking steps to ensure the wellbeing of their employees. Today's workers believe loyalty is a two-way street. Digital tipping can make a substantial difference in creating a workplace culture that meets and even exceeds worker expectations and that boosts business reputations as an employer.