Two Trusted Brands Are Better As One
Knowcross

is now officially part of Unifocus, a global leader in Workforce Management Technology. This union brings together two industry leaders, combining their collective expertise to take hotel staff and operations management to new heights.
About Unifocus
Streamline Staff and Operations
Unifocus was the first company to bring labor management software to the hotel industry and has evolved as the leading innovator in Workforce Management technology. Together, we've streamlined automated scheduling and time attendance with Knowcross' housekeeping, guest services and maintenance management software. Our aim is clear: to streamline and enhance every aspect of your hotel operations, ensuring staff cost savings, operational efficiency, guest satisfaction, and ultimately, an increase in NOI.
Unlock the best of both worlds within the comprehensive Unifocus Workforce Management App.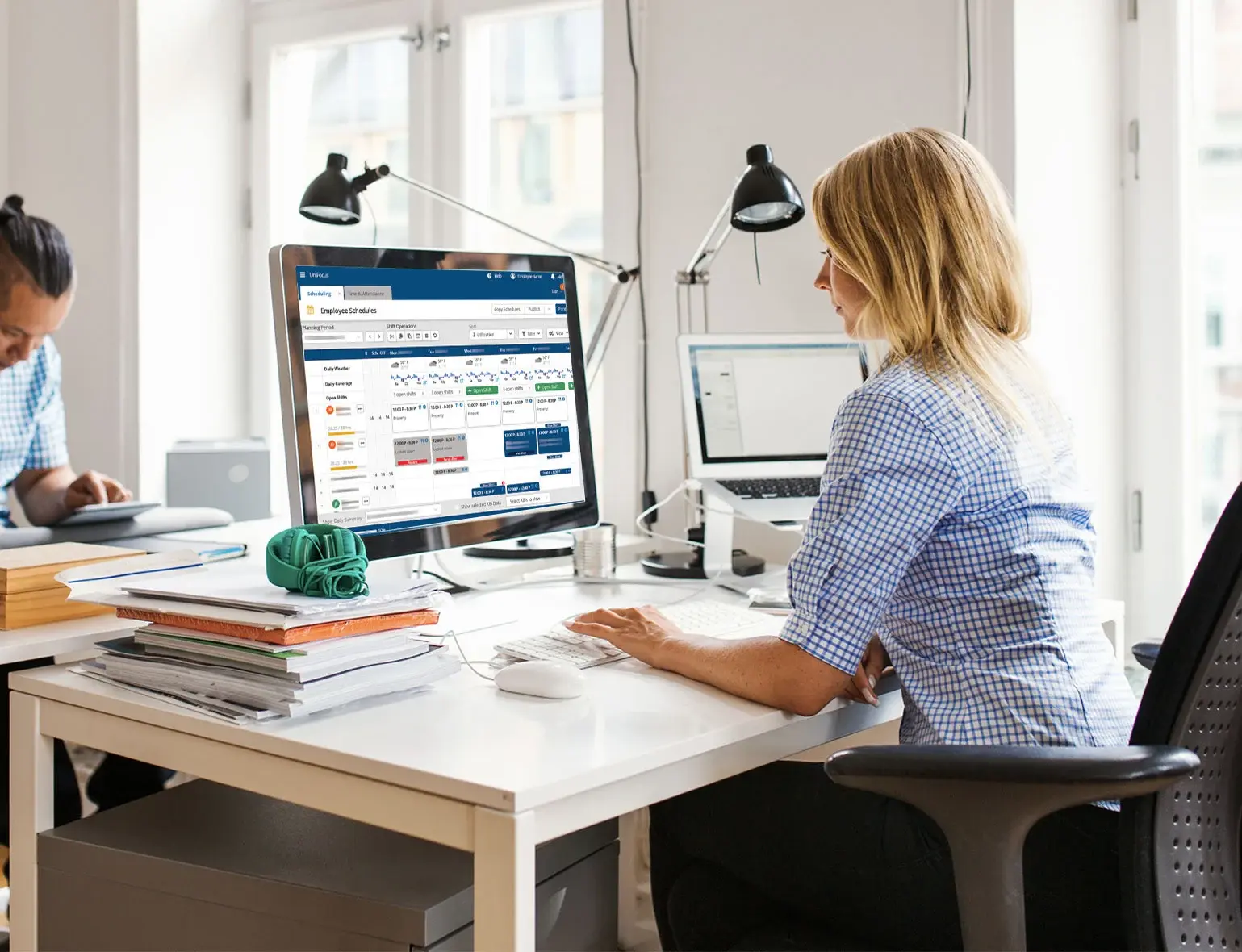 Our Promise
Transform Your Hotel Operations
As part of Unifocus, we remain committed to providing you with the same exceptional service you've come to expect from Knowcross, with the added benefit of expanded capabilities and resources.
Ready to embark on this exciting journey with us? Click below to discover how Unifocus can transform your hotel operations and elevate your guest experience.