October 27, 2017 – Published in Hospitality Technology – Hotel owners and operators are constantly on the lookout for ways to maximize revenue without sacrificing the guest experience, but many overlook their largest variable expense: labor.
There's more to optimizing labor than simply cutting staff. Having the right labor management technology and resources in place benefits employee engagement, guest satisfaction, and the bottom line. Here are four important strategies we've been able to implement at White Lodging using cutting-edge solutions provided by UniFocus.
1. Cross-utilization. Cross-training and cross-utilizing employees may not be a new concept to many in the industry, but becomes increasingly necessary as the number of hotels continues to grow, while the candidate pool remains the same or shrinks. And what was once a complex function in the days of manual scheduling is now far easier with high-tech labor management systems.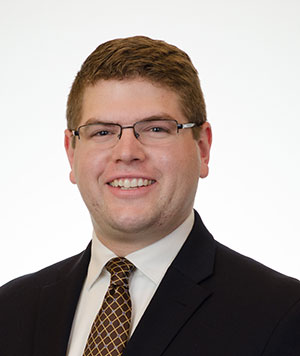 When employees are trained to handle additional job functions, they can assist one another during busy periods, or cover multiple positions during slow periods. For example, someone in the restaurant can help room service attendants deliver meals when orders pile up, or can even cover both functions entirely in the off season. UniFocus technology also allows managers to borrow staff from other hotels within a labor market to fill open shifts – a huge advantage for both managers and employees.
Not only does cross-utilization cut down on unnecessary labor costs, but it also provides managers with the ability to respond more quickly to upticks and downturns throughout the day, and makes work more interesting for employees by providing diversified job functions. With the UniFocus system, specific employee capabilities are all considered when staff is scheduled, and that information is available to on-the-job managers on their mobile devices.
2. Flexible scheduling. It's not just millennials who seek more flexible scheduling; all generations appreciate being part of the scheduling decision. Back when scheduling was done on paper and communication less immediate, a typical housekeeping shift might be locked in from 8 a.m. until 4:30 p.m. Now technology makes it possible to look at specific need times for each task, and schedule some housekeepers to start at 7 a.m., others at 8 a.m., and others at noon. When White Lodging implemented UniFocus LMS to create a more seamless and uniform scheduling process across the portfolio, the overarching goal was to continuously have the right people in the right place at the right time.
3. Weekly labor meetings. Proper forecasting technology provides valuable intelligence that can give real purpose to weekly meetings between revenue managers, group sales and the general manager. When properties are able to clearly see what the coming week's business volumes are going to be, and what demands for the same week last year looked like, they begin to look at labor reporting and analytics as leading indicators instead of lagging indicators. Effective labor management is not just always looking back to analyze what happened, but also being able to look forward to see what is coming, and plan for it.
4. On-the-spot adjustments. No matter how good forecasting tools are, or how accurate projections look, unexpected changes in business demand are inevitable. A large company could book remaining available rooms with one day's notice, a major storm could result in a slew of cancelled reservations, or a dinner booking for 50 could come through without warning. Setting schedules in stone, or investing in technology that is unable to make or immediately communicate on-the-spot changes, can lead to overspending or insufficient staffing – or both – within any given week.
White Lodging recently saw the value of good scheduling technology in action at the JW Marriott in Austin which, like the rest of its market, saw drastic group cancellations due to Hurricane Harvey. Using UniFocus LMS, we were able to easily adjust staffing so the hotel was properly scheduled to match the new business volume, which cut down a great deal on labor costs..
See the original article published in Hospitality Technology