November 11-12, 2018 - Published in The Hotel Experience – Food and beverage is usually an area that few hoteliers associate with cost cutting. It is actually often very costly, given the amount of labor needed to operate successful and profitable hotel restaurants.

And, this cost cutting is especially important to do, since labor related costs represent the greatest share of direct operating expenses within the food and beverage department,. In 2016, the combined cost of salaries, wages, bonuses and employee benefits accounted for 52 percent of total department expenses, according to CBRE Hotels' Americas Research.

But, if you really watch excess expenses and try to put a new age spin on food service, F&B can actually become an area of your property where you can make guests very happy and satisfied and still better manage daily costs.

"Food cost continues to be a challenge for operators," acknowledged Ken Taylor, vice president strategic development, MarkeTeam Inc., a hospitality agency serving the food and beverage industry.

Here are some expert tips and suggestions from industry analysts to help you keep F&B expenses in check:


ANALYZE LABOR PATTERNS AND CROSS-TRAIN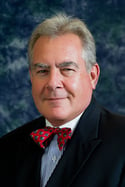 Mark Heymann: Cross-training employees will allow you to utilize staff more efficiently, said Mark Heymann, CEO of UniFocus, a labor management software company. For instance, a staffer who washes dishes in the hotel kitchen can be trained during slower times to work as a prep cook, and this is even possible to do in both non-union and union environments, he added.

"By better understanding your F&B demand patterns, you can use predictive scheduling to be sure that the right staff members are there at the right time," Heymann said.

Hotels need to understand customer demand patterns to see where the troughs occur, Heymann said. After the breakfast peak, for instance, there might be a period of one to two hours in which staff is idle, but there's not enough time for them to go home and come back for the lunch shift. In such a case, the hotel could train staff do other work to fill the productivity gap. Servers, for instance, could be trained to do basic prep in the kitchen.


EVALUATE BREAKFAST BUFFETS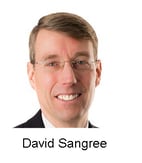 David Sangree: "Breakfast buffets can also be more limited in offerings, especially at economy properties, to save on costs," added David Sangree, president of Hotel & Leisure Advisors, a hospitality industry consulting firm.
Buffet service can be a cost saver, but some operations make the mistake of basing the decision on occupied rooms rather than cover counts in the restaurant, which can lead to food waste, Heymann said. It may not seem expensive, but there's a food cost related to over-producing a few dozen eggs, for example. While certain foods carry over – leftover bacon from breakfast can be used for lunch sandwiches—others, like scrambled eggs or pancakes, can't be salvaged when the meal period is done.


RE-DEFINE ROOM SERVICE
"In-room dining is a complex and hot button topic for all hotel operators," Taylor noted.

There is more pressure these days to switch to-go packaging, which also reduces the need for china, crockery, etc. "The trend of in-room dining "pick-up" programs is ideal as well, especially if a market/cafe/coffee operates during the day in the hotel," Taylor said.

On the same vein, mini markets are increasing in mid-priced and even higher-end hotels as a way to provide food offerings that guests can easily take back to their rooms, Sangree noted.