Industry leader in workforce optimization solutions introduces ScheduleGenius, a feature to make it easier for managers to find coverage and increase flexibility and ownership in schedules for employees.
DALLAS, TX—August 19, 2021—UniFocus, the leading provider of Workforce Management Systems, today announced a powerful scheduling feature for their Labor Management and Time & Attendance partners. ShiftGenius makes managers' lives easier, helps employees reach a better-balanced schedule for their lives, and helps employers stand out in the labor market by addressing the trend towards more flexibility. Managers can send open shifts – whether a single shift or the whole schedule – to employees, who can then pick up shifts or create their own schedule.
Anticipating that the gig economy will represent more than half the labor market by 2023, UniFocus is introducing ShiftGenius as a standard feature so that organizations are equipped to provide schedule flexibility to their employees. But for organizations to feel confident implementing flexible schedules, they must first ensure that their schedules meet the needs of the business.
UniFocus is uniquely equipped to provide a feature like ShiftGenius because it is informed by an intelligent labor management system that leverages accurate, multi-variable forecasts and specific customer needs to automatically generate optimized schedules that ensure quality service. This makes UniFocus the only provider that can implement flexible scheduling options without risking service quality and significantly increasing manual admin tasks.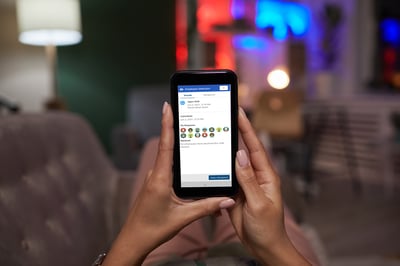 "In today's workforce, managers and employees working with shift-based work schedules need tools that allow flexibility and control of schedules," said Mark Heymann, CEO of UniFocus. "Workers were already turning to gig work before the pandemic because it gives them control of their own schedules. The pandemic has complicated people's schedules, which contributes to the labor shortage. So we're thrilled to provide our partners the tools they and their employees need to ensure that business needs are met and to provide employees more control of their schedules. ShiftGenius helps our partners in the fight to be the employer of choice in their areas."
Building on an existing feature for finding immediate coverage when an employee is absent, ShiftGenius expands that concept to all open shifts, even before the schedule is published. ShiftGenius is smarter than a general blast – it allows managers to target whom they want to send the shift(s) to, based on their own rankings or groupings (like seniority and skills), cross-utilize within the property or across properties, all while providing visibility into availability, overtime, and other work rules. The UniFocus environment is real-time, meaning that the system won't allow employees to pick up shifts that violate work rules and all updates are live immediately.
If they chose to do so, this feature also allows managers to send out the entire open schedule for employees to select the shifts they prefer. Managers will still approve the schedules to ensure the business needs are met. With the current demands of the workforce, this allows employees to have schedules that fit with the rest of their lives.
ShiftGenius is an additional standard feature both in the web version and in the highly rated UniFocus mobile app. ⬡