UniFocus, is a proud recipient of the 2013 Inc. Hire Power Awards, celebrating private companies on the forefront of American job creation. Shining a national spotlight on the crucial role private businesses such as ours play in creating jobs and bolstering the country's economic vitality.
UniFocus is exclusively dedicated to providing the Hospitality, Service, Retail, and Healthcare Industries with the most comprehensive Workforce Management systems, Financial Management Tools and Survey Solutions available worldwide. UniFocus has partners in over 100 countries worldwide. Each year, more than ¼ million employees are scheduled by 15,000 plus managers and over 3,000,000 surveys are administered with UniFocus. https://www.inc.com/profile/UniFocus
UniFocus has generated a 35% increase in jobs from January 1st, 2012 to June 30th 2013, placing it 5th in private business job creators within the Hospitality and Travel Industry.
"For the second year in a row, we are pleased to recognize the employers who are putting Americans back to work for a second time," says Eric Schurenberg, Editor-in-Chief of Inc. "The HIRE POWER AWARDS are the only awards that single out job creators. We think it's fitting to pay tribute to company founders not just for their business prowess but also for their immense contribution to the welfare of U.S.. workers and the vitality of the U.S. economy." UniFocus is among one of only 437 private growth companies that are HIRE POWER AWARDS honorees, leading the way in creating more American jobs.
"At Bank of America Merrill Lynch, we understand the vital role of small and mid-sized businesses in the local economy," said George Smith, head of Business Banking, Bank of America Merrill Lynch. "And we are proud to partner with Inc. to sponsor the Hire Power Awards to recognize these business leaders."
Award categories include most jobs created in the US, most jobs created by state, most jobs created by industry and highest employee growth percentage. For more information about the Inc. Hire Power Awards, please visit www.inc.com/hire-power.
The UniFocus team continues to grow. For more information about careers with UniFocus please visit UniFocus Careers.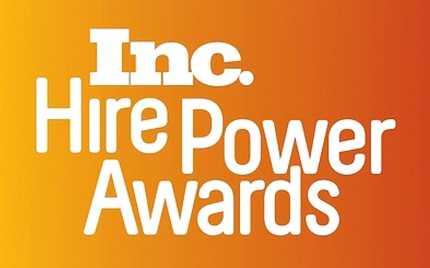 Founded in 1979 and acquired in 2005 by Mansueto Ventures, Inc. is the only major brand dedicated exclusively to owners and managers of growing private companies, with the aim to deliver real solutions for today's innovative company builders. Total monthly audience reach for the brand has grown significantly from 2,000,000 in 2010 to over 6,000,000 today. For more information, visit Inc.com.
About Bank of America Merrill Lynch
Bank of America Merrill Lynch is one of the world's largest financial institutions, serving individual consumers, small- and middle-market businesses and large corporations with a full range of banking, investing, asset management and other financial and risk management products and services. Bank of America Merrill Lynch offers industry-leading support to approximately 4 million small business owners through a suite of innovative, easy-to-use online products and services. For more information, visit: http://corp.bankofamerica.com/business/smb.