Labor Management
We Help Managers Work Smarter
Your manager's challenge: optimize staffing to meet the needs of the business from a quality and bottom line perspective while giving team members confidence that they can balance their work and personal lives. This requires busy managers to forecast demand accurately, align staffing with work rules and labor standards, keep track of team members' availability, manage time-off requests, create schedules that work for everyone and effectively assess performance.

Give your managers the right tools to work smarter. With our intelligent algorithms, automated scheduling coupled with timely evaluation of results, turn hours of administrative work into minutes of refinement and continuous improvement. Smart, scalable solutions to keep your business moving forward.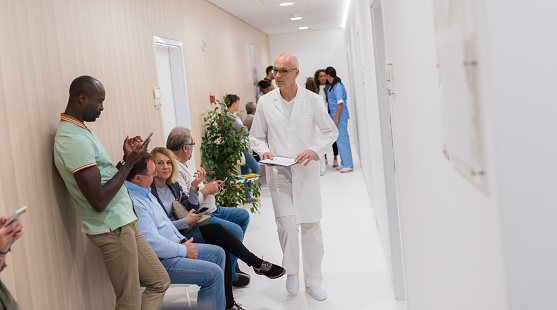 Precision That Drives Productivity
Give your managers a forecast they can trust for planning and scheduling that meets your business needs each day of the week.
An accurate forecast is the starting point for managing labor effectively and driving business results. This is the UniFocus difference: easy-to-use tools powered by an intelligent engine that incorporates more data so managers forecast accurately and easily – using a variety of factors that drives labor – with built-in intelligence that gets more accurate with time.
The most advanced forecasting tool in the marketplace, integrating internal and external factors and industry-specific knowledge
Incorporate variables unique to locations based on volume and revenue
Advanced modeling gives greater insights, better precision, and reliable results when demand shifts and your workforce must adapt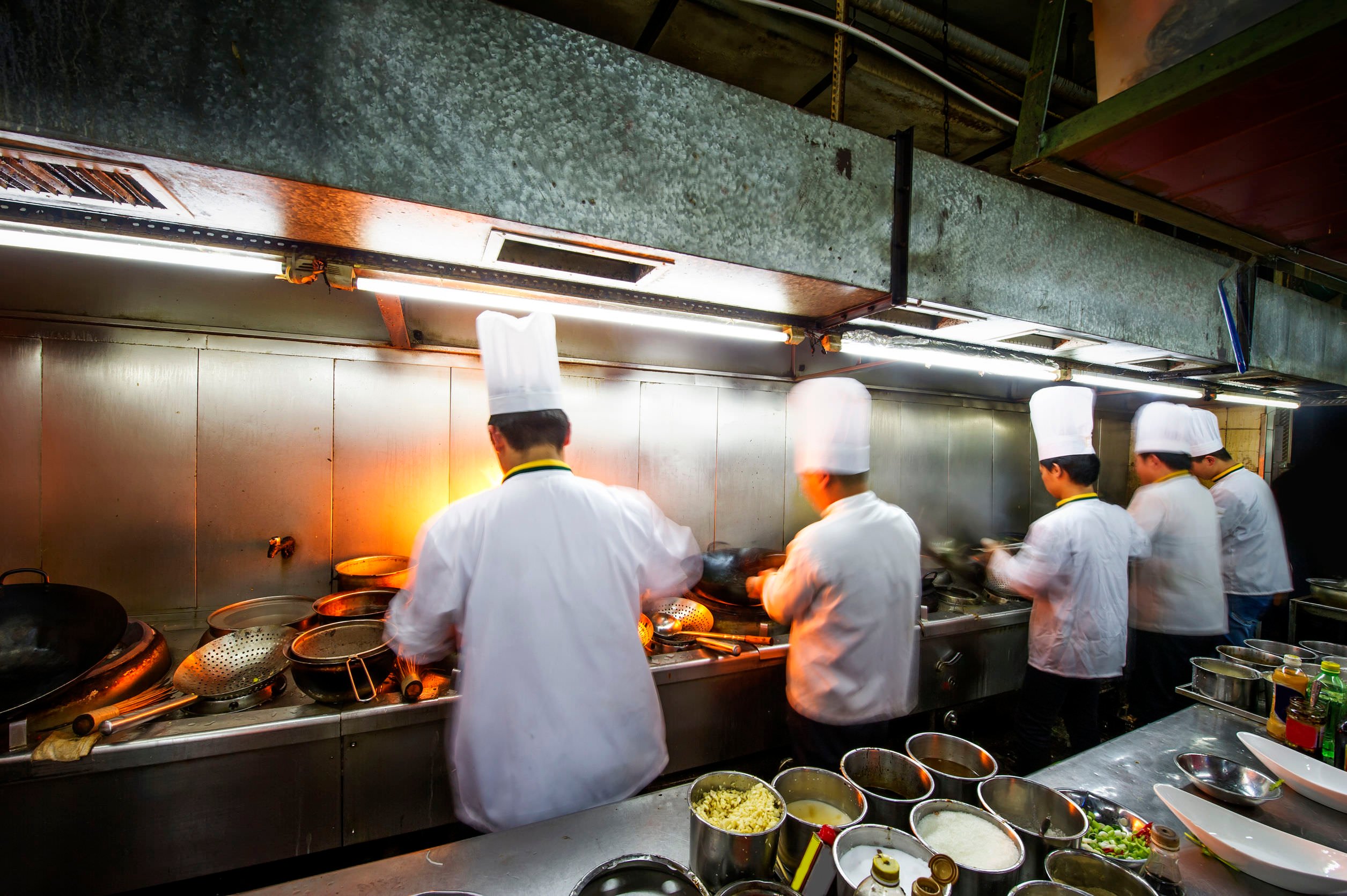 Stay On Track Every Step Of The Way
An insightful tool that equips your managers to handle fluctuating business demands and understand actual performance every day.
UniFocus Planning lets managers coordinate your workforce with a forward-looking, insightful tool that equips you to efficiently handle whatever your business demands relative to standards – keeping you on track every step of the way—saving time and money. Plan labor needs, matching staffing levels to accurate forecasts while incorporating guest service patterns.
An optimized schedule always starts with an accurate plan. LMS Planning helps managers calculate staffing needs with precision, incorporating fixed, semi-variable and variable labor requirements according to forecasted volumes. Our smart tools integrate your quality standards, labor requirement parameters, and forecasted demand, as well as different work rules to create a plan that optimizes the staffing of your workforce.
At the end of the day, we recap your business performance utilizing the actual volumes serviced coupled with the same Labor Standards used to complete your precise schedule. This gives managers a clear picture of how well they forecasted, scheduled, and utilized labor resources. LMS Planning creates a performance blueprint that is then tied to actual results, continually letting you better understand outcomes and improve your business.
Use LMS Planning to:
Optimize staff levels to customer demand based on volume forecasts
Incorporate quality and labor use standards
Accurately match labor to volume fluctuations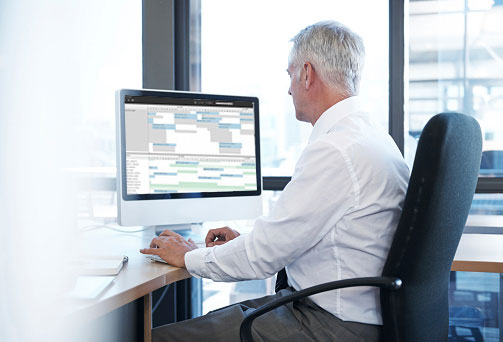 Automated Scheduling That Aligns Your Team With Customer Demand
Our on-demand scheduling makes it easy for managers to schedule employees with varying needs and availability, yet still meet forecasted business volumes. It takes other variables – job-specific rules, service level standards, labor regulations, individual employee skills, and others – into account to deliver an automated, seamless scheduling process that always maximizes efficiency and impact.
Reduce labor costs and improve customer satisfaction by quickly and accurately scheduling staff to customer demand
Graphically demonstrate the pattern of service required in relation to the hours scheduled to help managers ensure that staffing is aligned with demand for service
Incorporate staff availability and time off requests to eliminate scheduling conflicts
Customize schedules for business needs on a quarter hour basis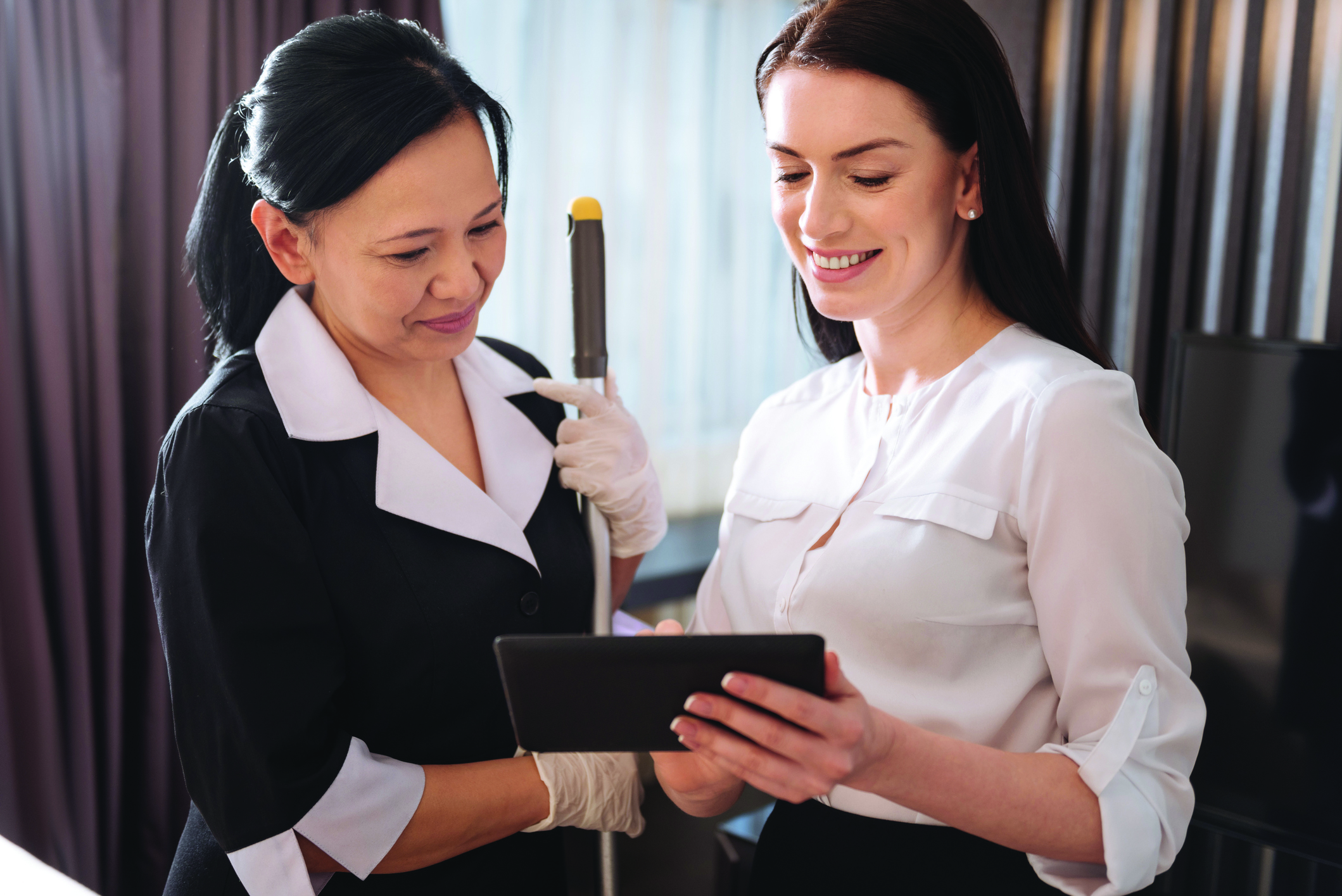 Real-Time Reporting Made Easy
Real-time reporting makes it easy for managers to make smarter decisions, controlling costs and service quality. Staffing, scheduling, forecasting and cost issues are easily highlighted and can be managed from anywhere.
Clearly understand strengths and challenges of the operation in time to do something
Assess cause and effect of key results
Clarify quality versus cost concerns
Quantify the cost impact of managerial decisions
Give managers more time with guests/customers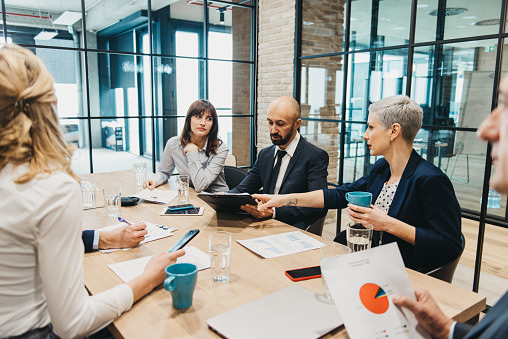 Flexibility For Precision & Clarity In Your Labor Budget
Better Performance. Reduced Labor Costs. Flex Budgeting That Is Agile, Efficient, and Impacts Your Customer Service & Bottom Line.
Labor isn't the cost of doing business. It's an investment into success and growth, the source of innovation and every enterprise's greatest asset. But it's also your highest recurring cost and requires an accurate budget that integrates labor standards, business guidelines, and countless other variables. It needs to be fluid without sacrificing accuracy.
LMS Budgeting fills that critical void, giving managers the tools necessary to transform labor budgeting into insight and direction. Our solution integrates flex analysis to prepare periodic and annual budgets for revenues, volumes, labor costs, and all other expenses relative to both your real data and forecasted figures to show where you are and where you should be. With LMS Budgeting, managers no longer waste time and resources on incorrect or inaccurate variables but, can focus on factors that drive clear action and resolution.
LMS Budgeting is essential for evaluating performance and retaining flexibility to pivot when needed. It automatically adjusts labor costs and expenses to changes in business volumes while retaining precision and efficiency. By seamlessly integrating into our enterprise Budgeting system, it also creates continuity across enterprise budgeting functions and reports, illuminating the impact of labor and other costs in light of shifting demand along the way.
LMS Budgeting flexes with your business to help to keep you on track and provides a reliable labor budgeting solution --no matter where the marketplace takes you.
Budget with the same standards your company uses every day
Reduce confusion in your P&L reviews
Adjust your operations to meet your needs with anytime P&L vs. end of month
Create rolling forecasts and include "what if" scenarios
Incorporate quality standards that directly impact customer service
Compare real results over time to better understand variances
Accurately reflect impact of volume or rate changes with 30-, 60-, and 90-day updated forecasts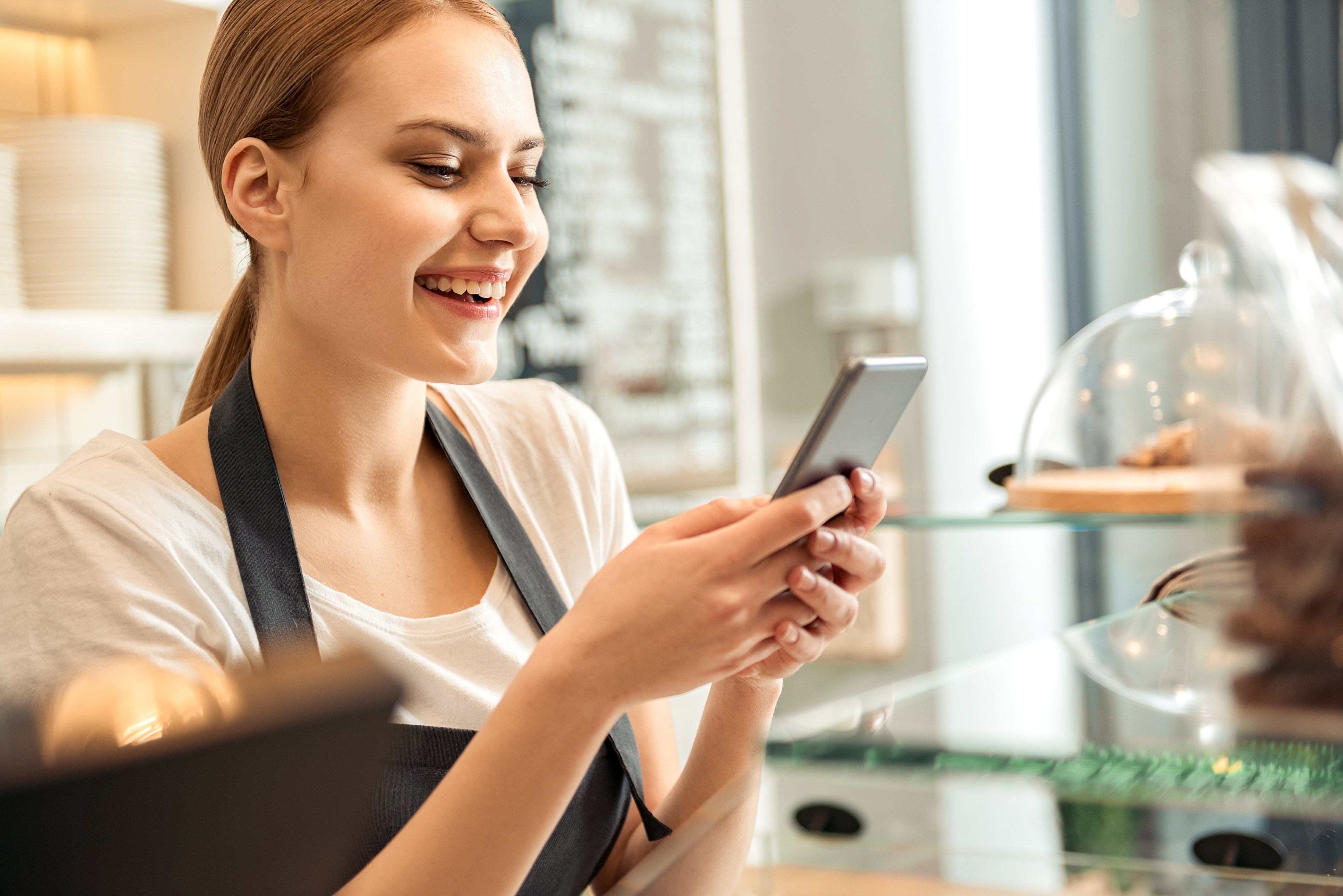 Mobile First
A comprehensive workforce management solution in the palm of your hands. On-the-go access anytime, anywhere for a workplace that never stops.
The best mobile technologies provide mobility and agility without sacrificing impact and effect. The mobile-first strategy of our Labor Management System epitomizes that notion by letting you analyze and control everything from employee engagement and customer satisfaction surveys to scheduling and attendance, all in real time. It's a powerful tool that lets you measure and increase performance, always staying connected to what matters while freeing valuable time and resources for managers.
Automated functions allow your management team to step away from their desks and spend more time with their staff and guests to infuse additional value into nearly every facet of operations. Last minute schedule changes, looming overtime issues, and enhanced communication are all integrated into our innovative mobile solution. We help keep your team connected and engaged, improving those critical communication lines between your enterprise and workforce.
With our LMS Mobile App, managers get all of the benefits of our standard system in a simple interface that fits in a pocket and always keeps you in the loop.
Find and maintain a better work/life balance with greater ease
Respond in real-time to last minute scheduling changes
Control overtime costs
Improve communication and employee engagement
Give managers more time with guests
Manage time and attendance from anywhere and at anytime
Understand performance results anytime, anywhere with easy one touch capabilities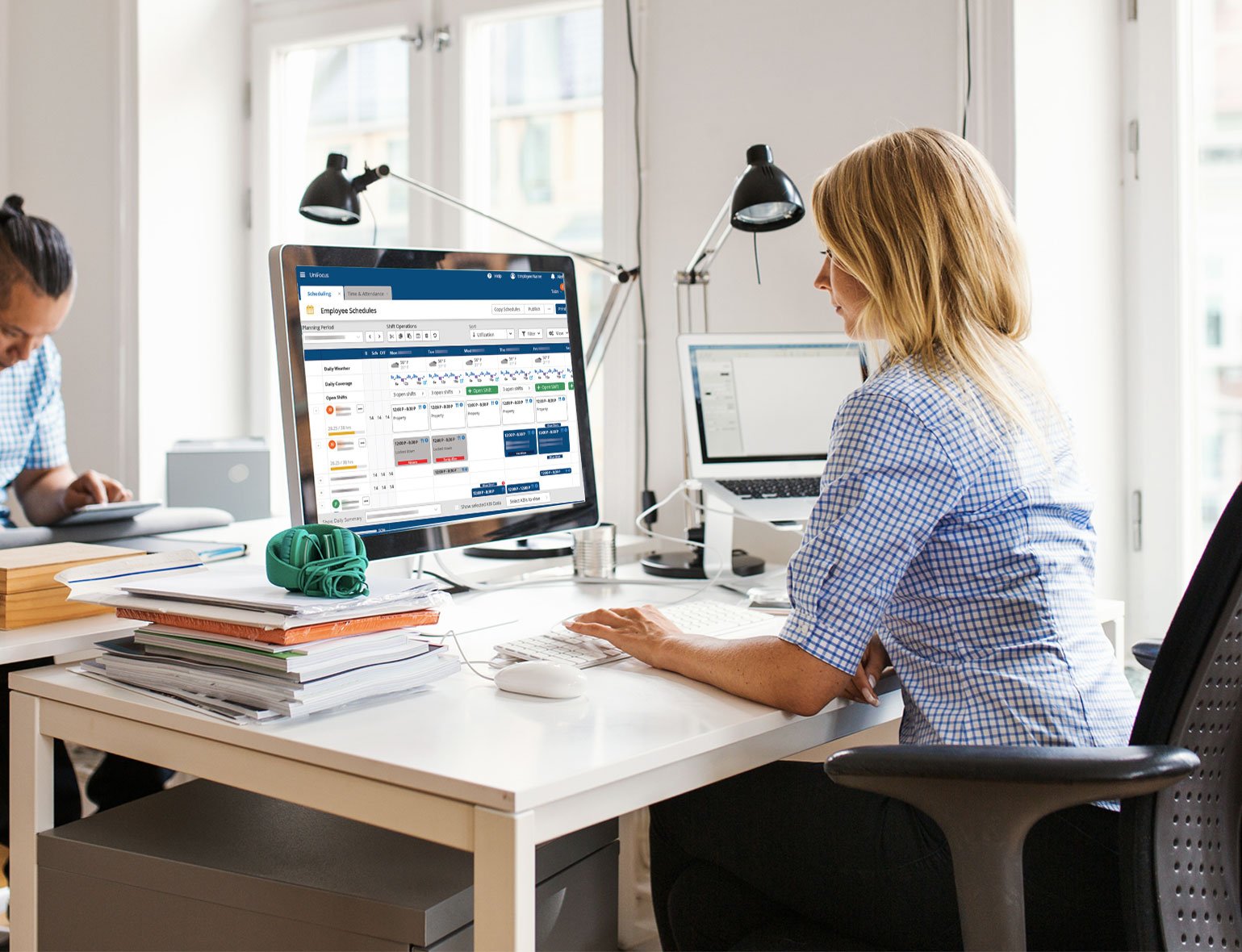 It Is All in the Algorithms
Optimized Scheduling
UniFocus' algorithm calculates and balances dynamic business variables in the blink of an eye. Automated forecasting and scheduling eliminates hours of administrative work. Real-time results keep your business in compliance, your budgets in check and your bottom line thriving.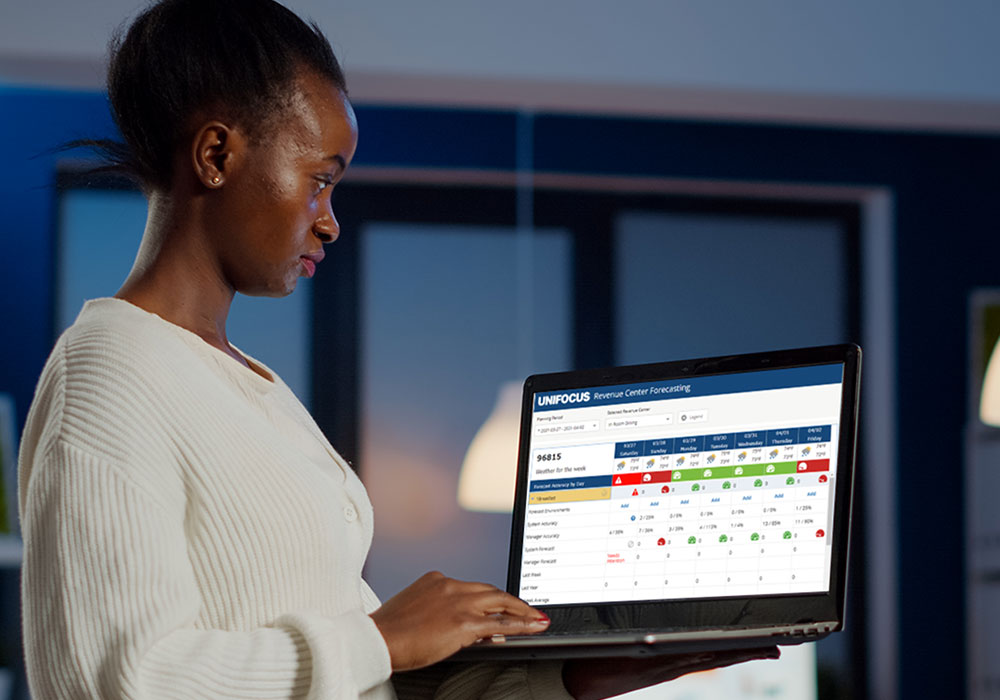 Align Your Staff with the Demands of Your Business
Accurate Forecasting
An accurate forecast is the foundation to maximizing customer service, revenue and your bottom line. With the ability to account for numerous inputs, managers forecast accurately, ensuring timely staffing alignment to demand and customer expectations.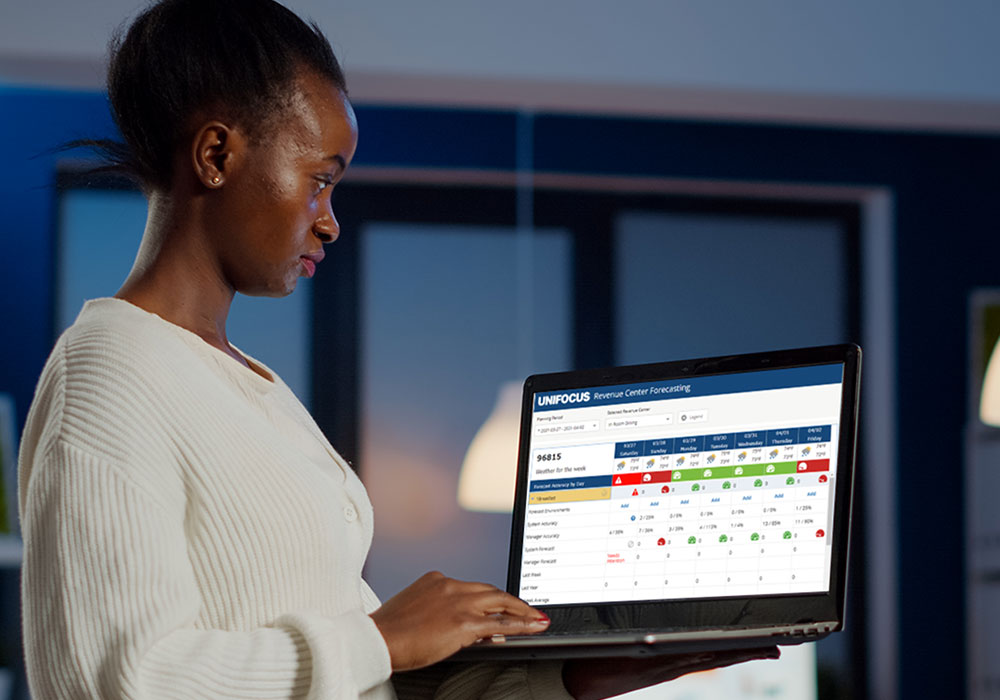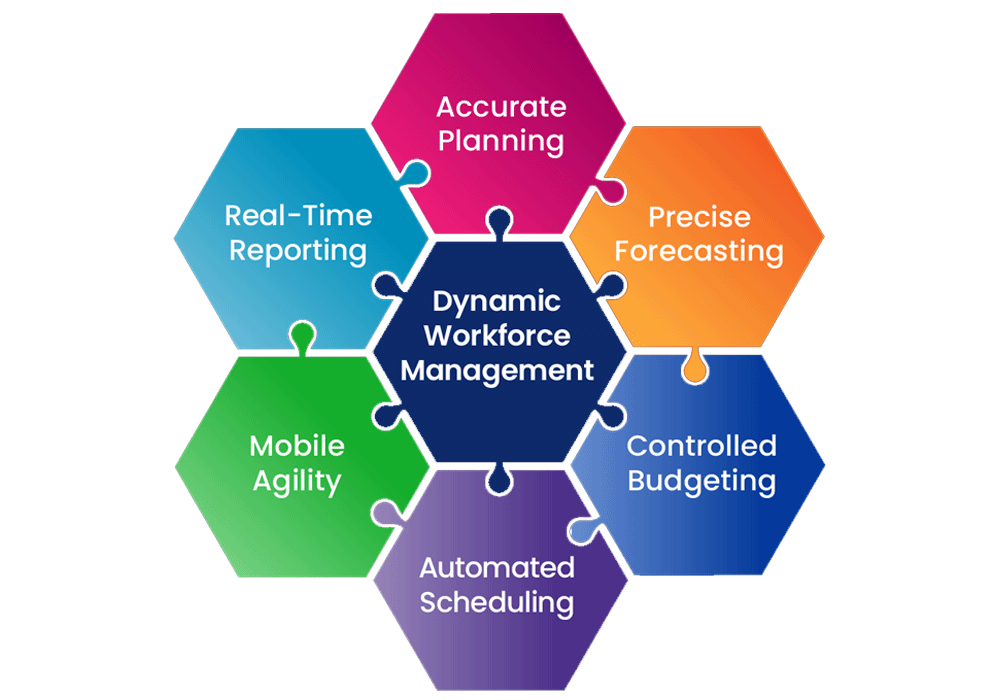 Optimize Productivity to Meet Demand
Automatic Scheduling
Scheduling is part art and part science. Automated schedules promise not to over or under staff, comply with workforce rules while accounting for employee availability and preferences. Layer in job-specific rules, employee skills, alternative shift timing, and other variables to deliver a schedule that is truly optimized for your business.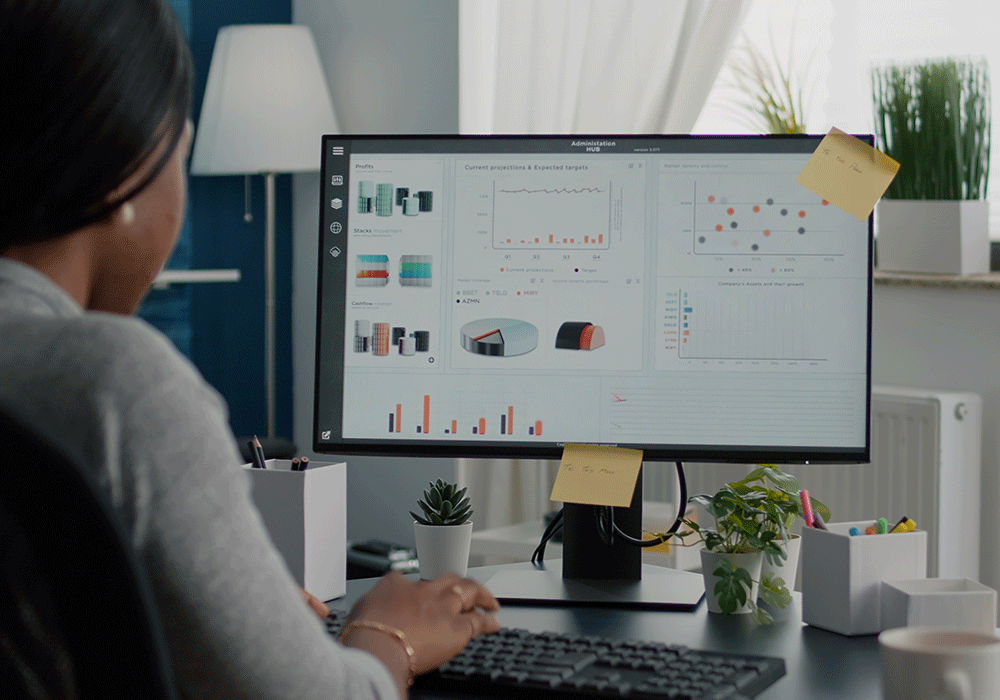 Labor Budgets You'll Love
Scalable Solutions
Your unique daily business operating standards now drive your budget for full P&L alignment. UniFocus integrates flex analysis to prepare periodic and annual budgets for revenue, volumes, labor costs, and all other expenses relative to both your actual data and forecasted figures. Labor costs and expenses are automatically adjusted for changes in business volumes. Integrated real-time data flows through budget models so you can easily see where you are and where you should be.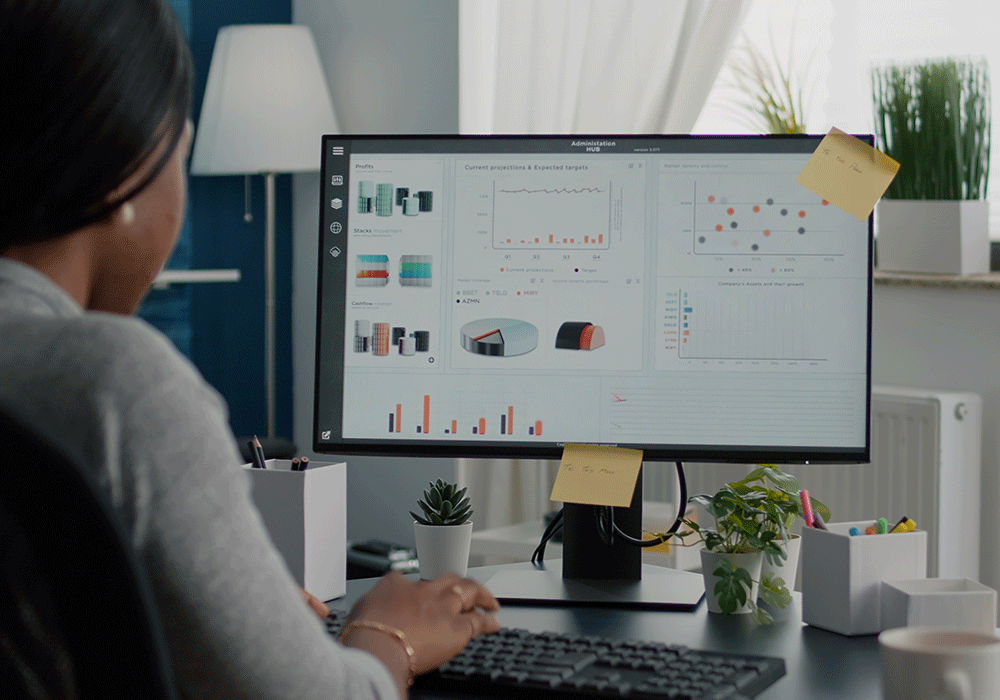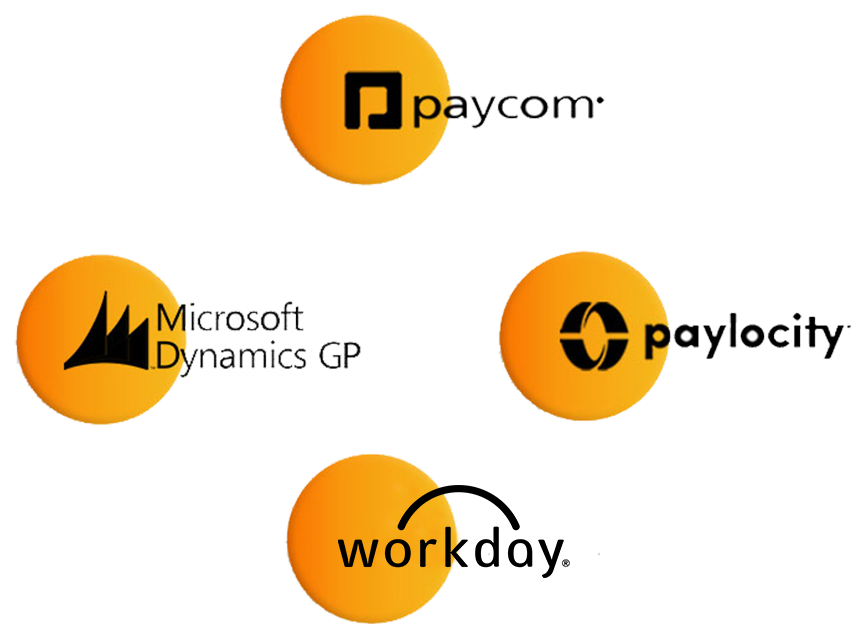 Integrate Seamlessly with Your Entire Data Ecosystem
Seamless Connection
UniFocus integrates with pre-built, configurable, and customizable integrations. We automate the movement of data so that administration is simple and you have no manual inputs.
Use Powerful Smarts to Match the Right Staff to Meet Demand
Optimization & Automation
AI tools simplify dynamic variables like demand, rate, weather, budget, and other nuances. UniFocus creates optimized schedules that balance business variables with workforce availability and compliance. Integrated time clocks give wide access to real-time data across the entire system.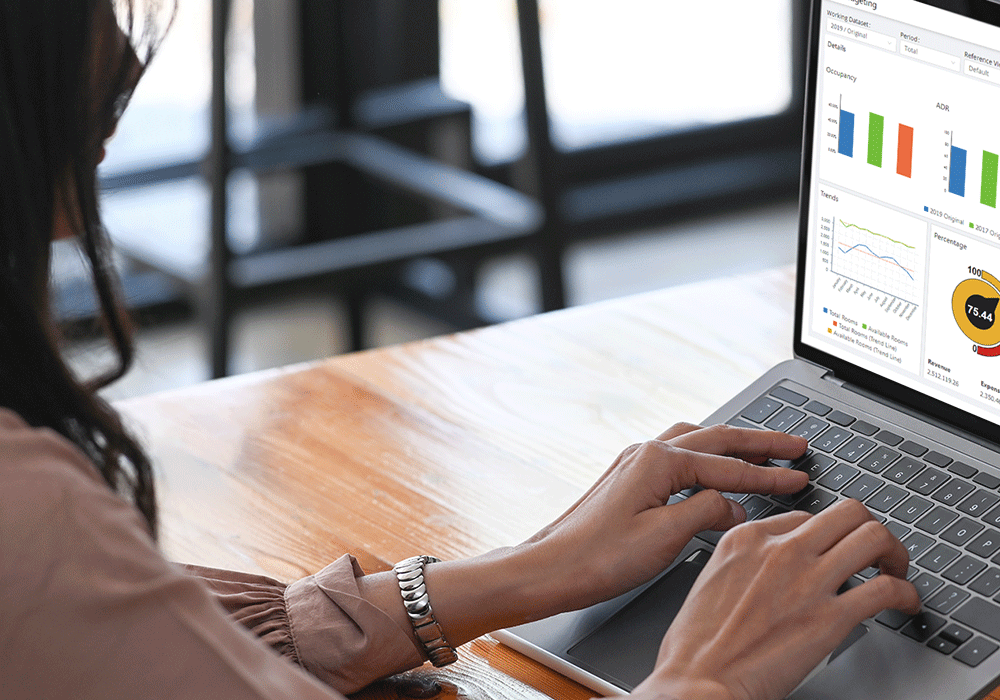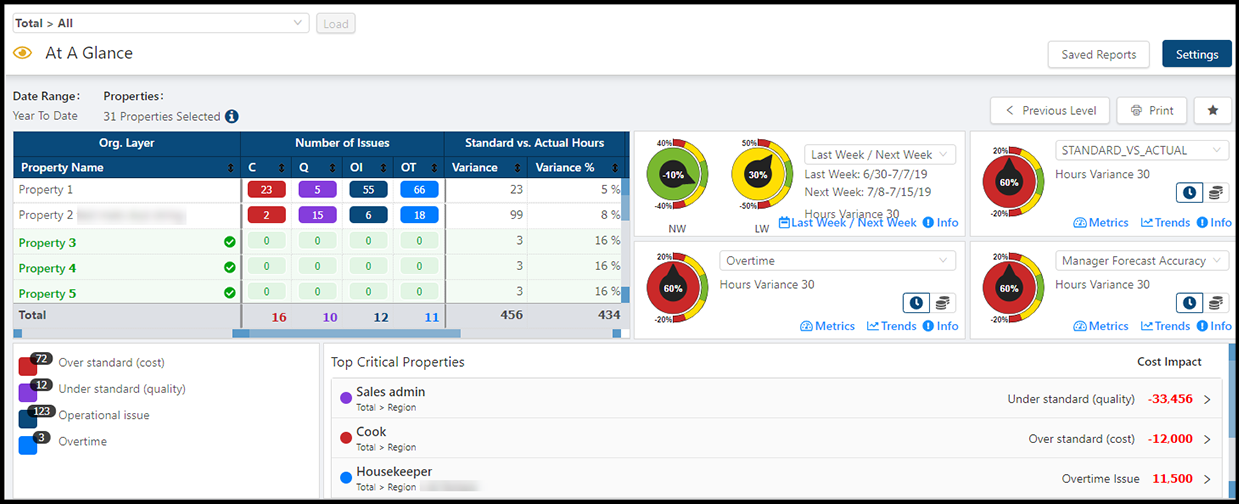 Improve the Bottom Line with Accurate Staffing
Utilizations & Costing
Seeing the resource utilization in UniFocus' attendance dashboard helps managers avoid scheduled overtime. Manage your in house and contract workforce to fluctuate with demand variables. Deploy staff between locations and multi purpose employees to cover shortages. Never over staff again.
The Tools, Training And Expertise You Need For Smarter Labor Management
We give your managers what they need to make better decisions. Our unique platform uses smart technology to automate everything from planning and scheduling to managing time and attendance. Our solutions are designed to give them the real-time information they need to manage more effectively—from anywhere. They can do more with the staff they have—and get the feedback they need to enhance your customer's experiences while working smarter. The result? Your managers improve your business..