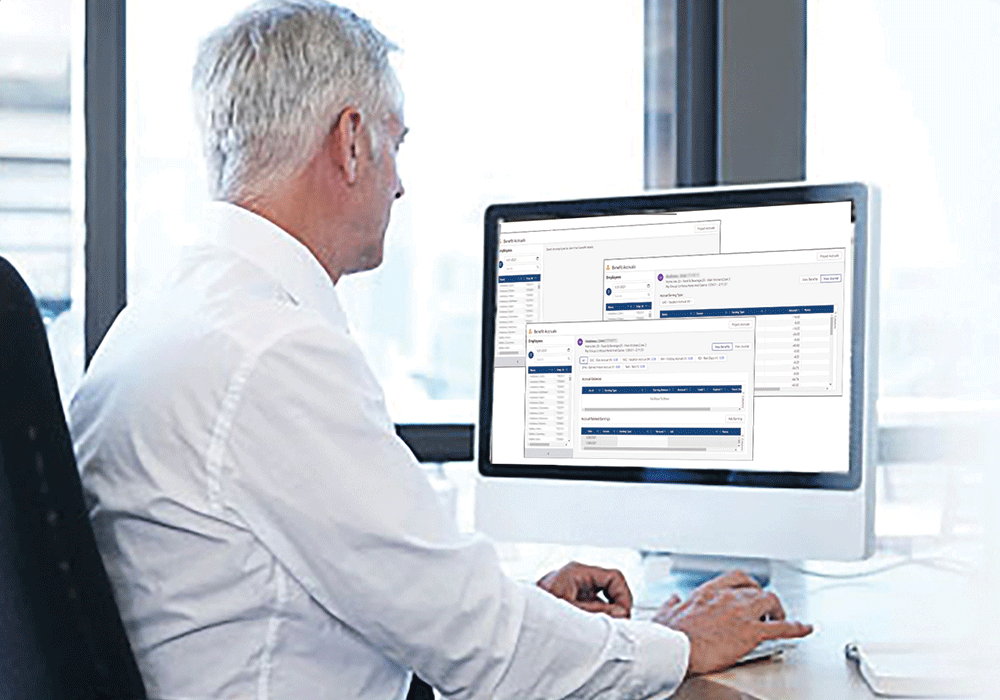 Time Management with Smarts
Automatic Scheduling
Best-in-class time and attendance tools make timekeeping a breeze for managers and employees. Reclaim time with automated day-to-day functions and work rule compliance. Real-time data informs decisions and better decisions make better managers.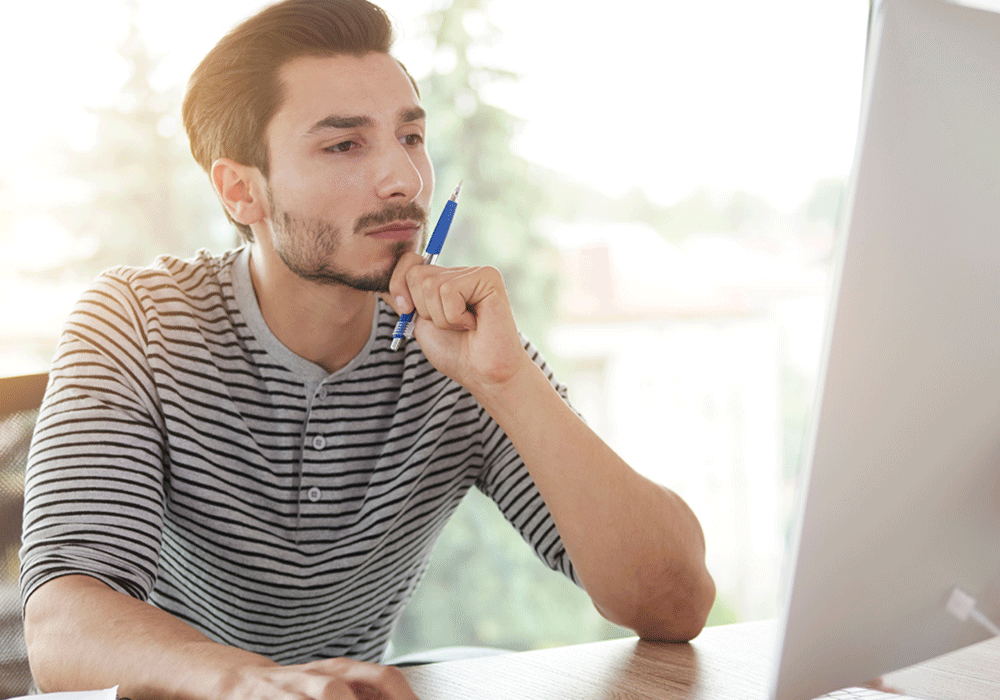 Complex Work Rules Made Simple
Labor & Union Compliance
Legislative and union work rules flow through the time clock system. Real-time alerts flag team members who are late, need breaks, or enter overtime and provide suggested corrective actions, based on your company's policies. Managers have all the information to make the best decisions at the moment. No more waiting for periodic reports.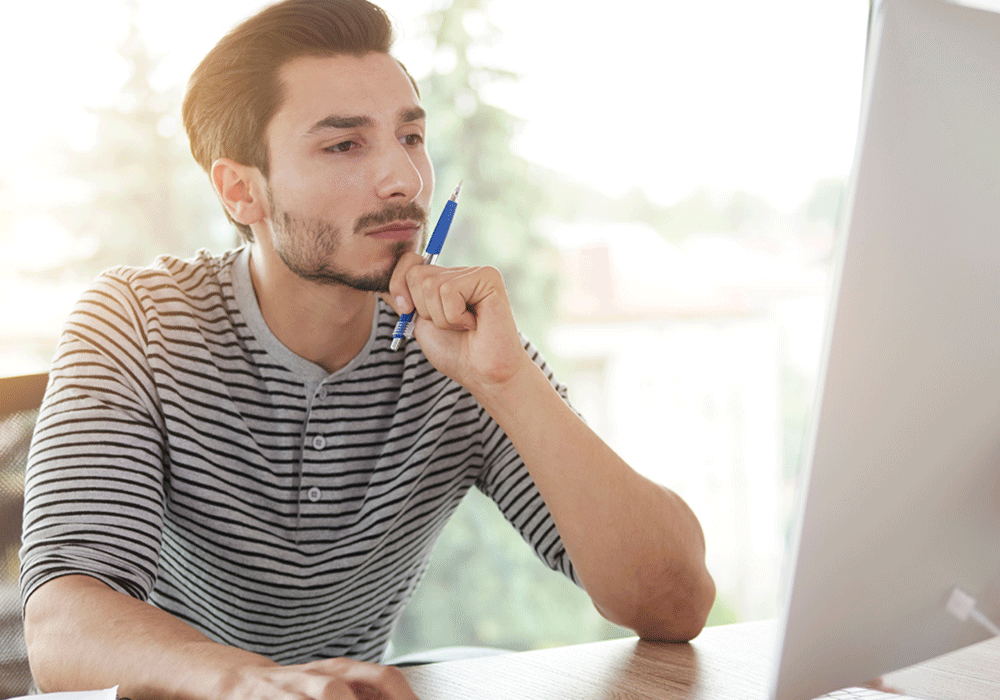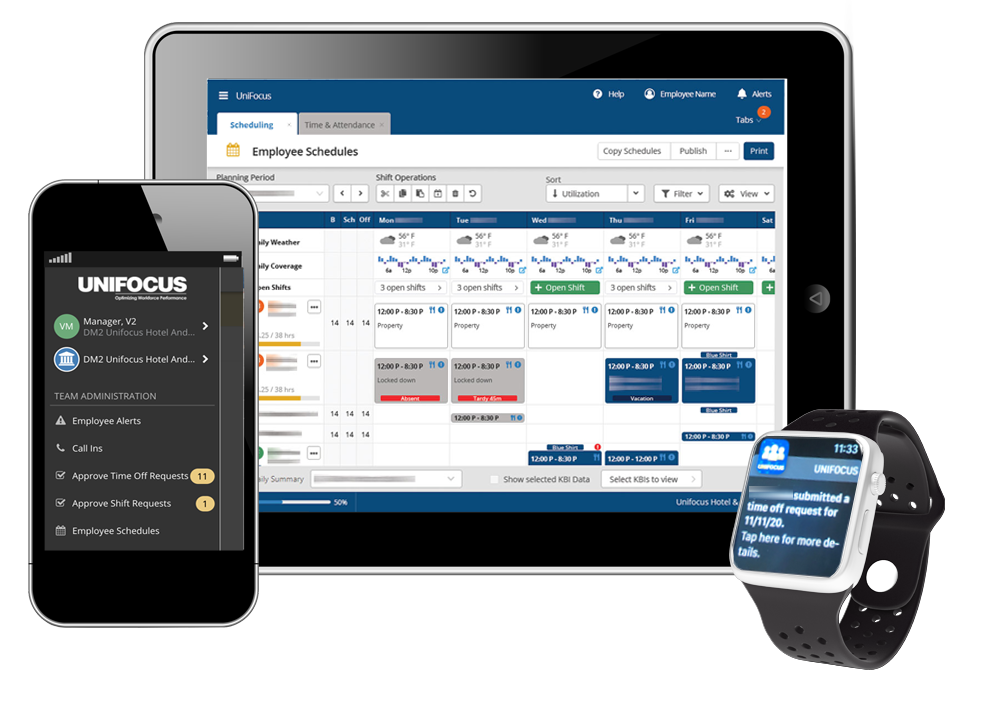 Manage Attendance from Any Device
Mobile Timesheets & Forms
Untether yourself from a desktop with the UniFocus mobile app. Managers have access to everything they need to manage schedules, shifts and team communications. Real-time fixes to payroll and compliance issues make time management a breeze. See employees that are eligible for the shift and don't risk overtime or fair work rule penalties.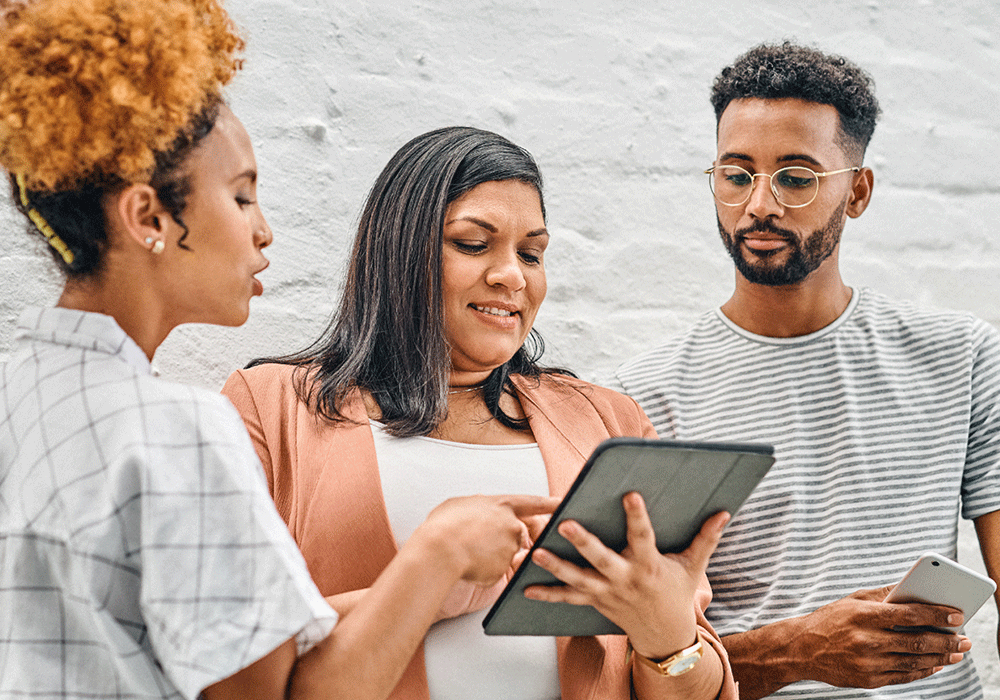 Employees Stay Connected on Their Devices
Mobile App
With their own access to the mobile app, employees stay connected in their pockets. Employees can clock in and out from their smartphones. Teams can access schedules, update availability, request changes and pick up shifts. Let employees swap shifts with eligible team members with manager approval. If someone calls in sick, find a qualified replacement at the click of a button.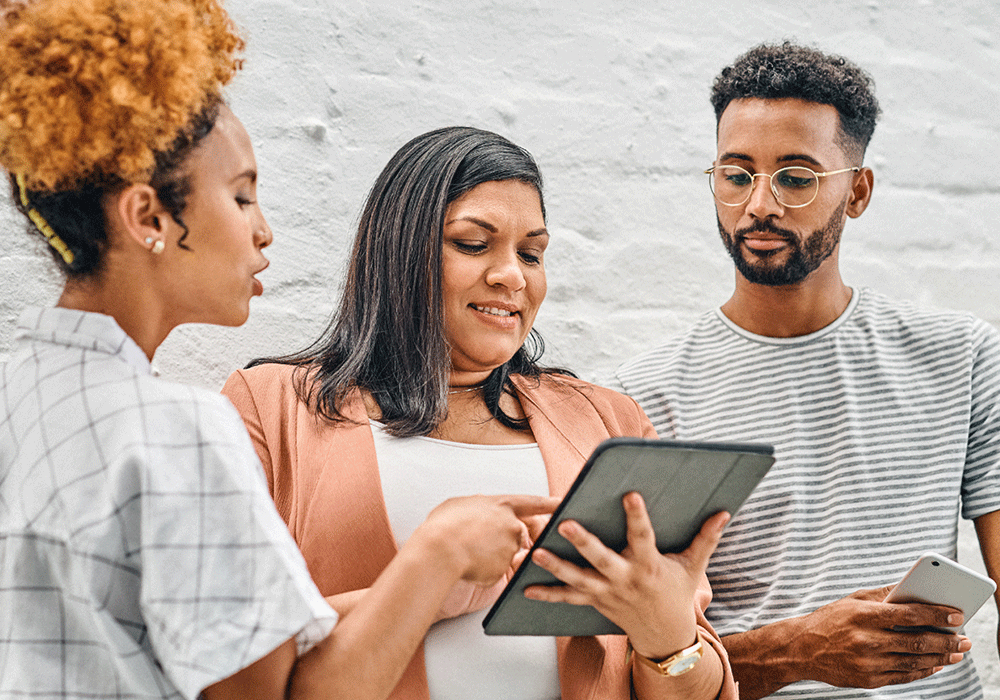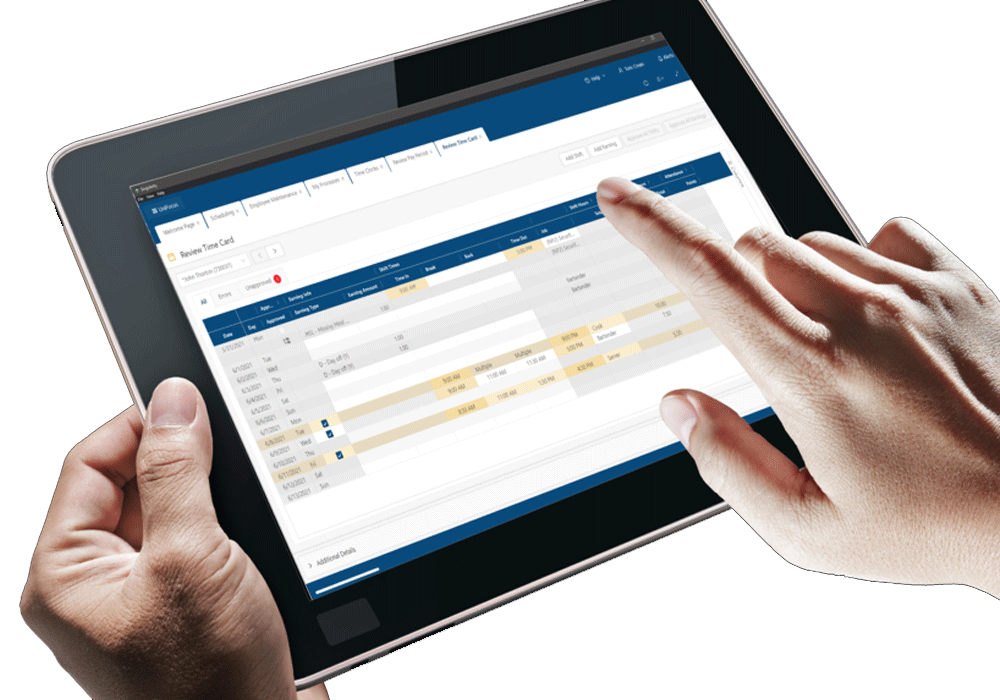 Manage All Punches in One Place
Integrated Time Clocks
No matter where an employee clocks in, all the data comes together in the UniFocus time and attendance platform. In real time, see who is coming in, on the clock, on break, skipping their break or clocked out. UniFocus's integrated time clock system keeps managers on the floor while smart clock technology manages variances in the background for when managers are ready to review and flagged so they're easy to see.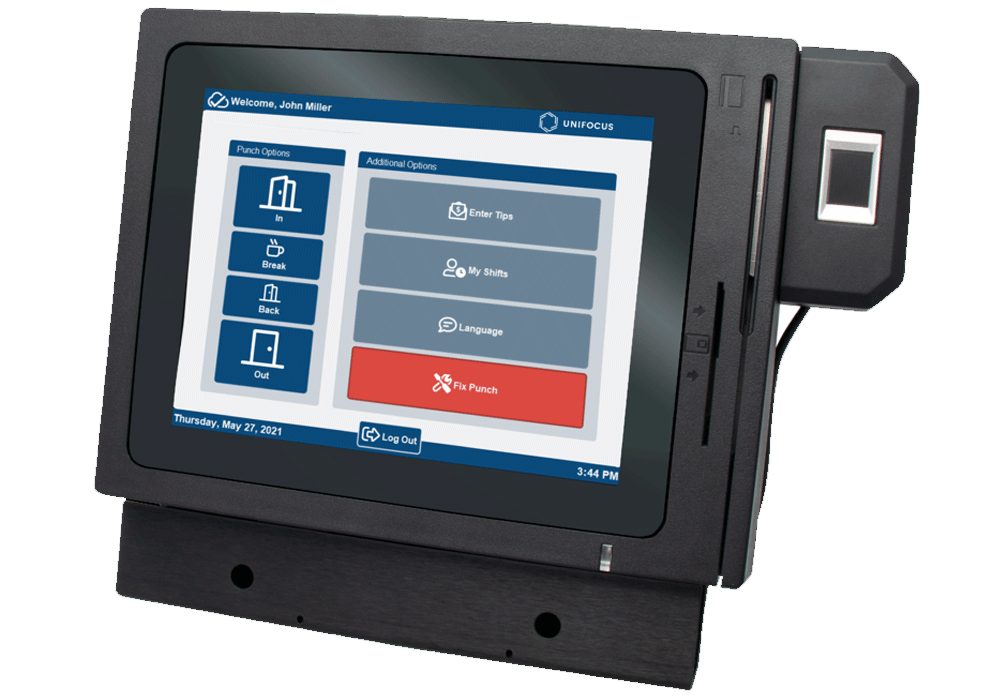 Smart Time Clocks
Accurate Data
Technology that functions like a supervisor. Staff working multiple jobs in a day, have their hours automatically assigned to the appropriate labor category. Punch corrections and anomalies are automatically tracked paperlessly. Smart time clocks go beyond basic terminals, offering multiple ways for employees to clock in and out. Eliminate buddy punching using biometrics, cameras or swipe cards to ensure the integrity of the process.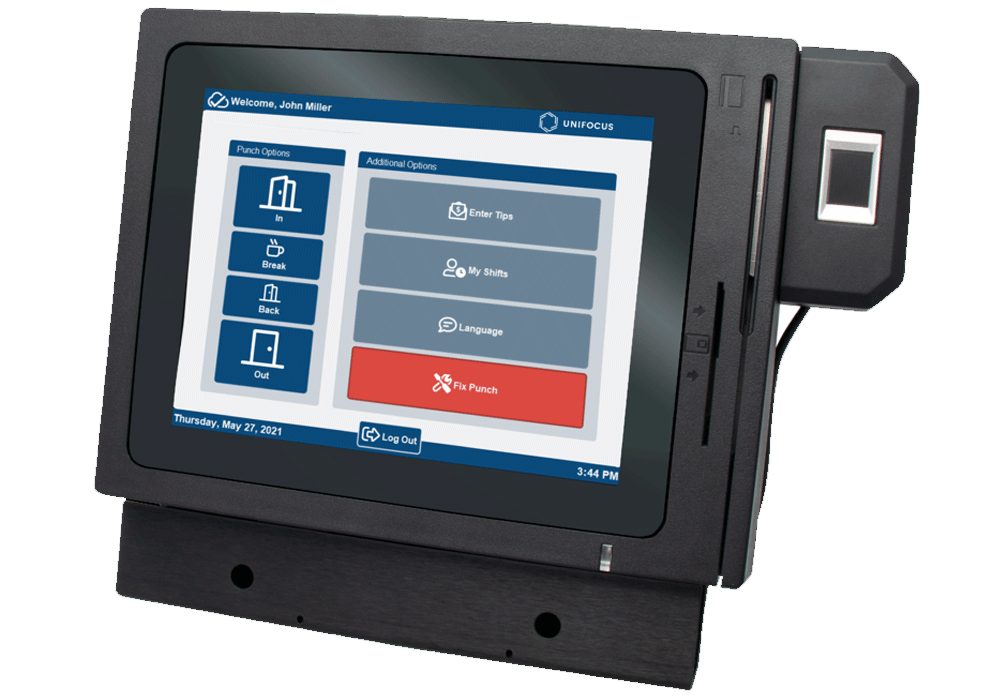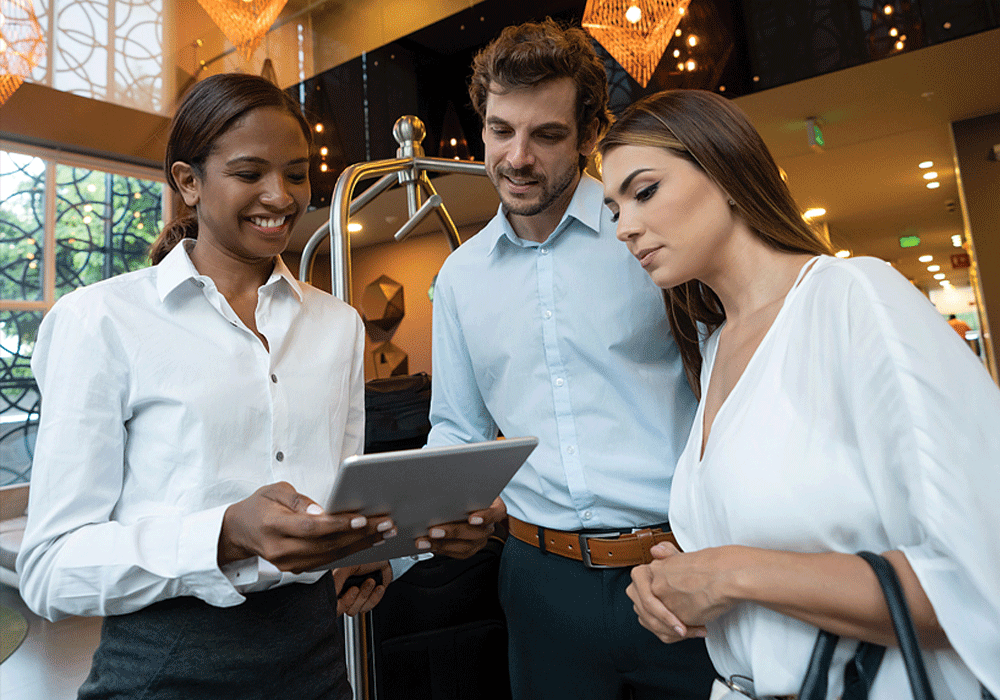 Reclaim Your Time
Perfect Payroll
What if we told you your payroll was already done? Each punch is accurately recorded and employee hour data flows into your payroll report. All you need to do is review, make adjustments where needed and voila! Payroll is ready to be sent to your payroll provider from the UniFocus system (we love integrations). It is that easy - now if only everything could be so simple.
The Tools, Training And Expertise You Need For Smarter Labor Management
We give your managers what they need to make better decisions. Our unique platform uses smart technology to automate everything from planning and scheduling to managing time and attendance. Our solutions are designed to give them the real-time information they need to manage more effectively—from anywhere. They can do more with the staff they have—and get the feedback they need to enhance your customer's experiences while working smarter. The result? Your managers improve your business.